The Redskins had a lot of stuff to remember in 2015.
In the midst of the last week of the year, the Redskins Blog will select its favorite things from Redskins fans, players, coaches and team personnel over the last 12 months.
We'll continue with our five favorite Redskins jersey swaps from the season.
1. The Kouandjio Brothers
For the first time in their lives, brothers Arie and Cyrus Kouandjio lined up on opposite sidelines when the Redskins faced the Bills in Week 15. Both played at Alabama, and while Cyrus is a year younger, he has a year more of experience than Arie, who redshirted and played five years with the Crimson Tide. Arie said his brother has been a close advisor, primarily when it comes to faith, so this photo seems to sum up their relationship rather perfectly. 
2. The Cutler And Jackson
DeSean Jackson often swaps jerseys after games, and he often swaps them with his counterparts. Which makes this photo at the ending of the Redskins' victory over the Bears slightly peculiar. In fact, both Jackson and Cutler look a little confused while posing for the camera, knowing that their decision to swap with each other probably didn't make a whole bunch of sense. Points for weirdness!
3. The Florida State Connection
There is rarely a time when a starting kicker in the NFL would trade his uniform with a backup quarterback in the NFL. But such was the case between Dustin Hopkins and E.J. Manuel. Both were teammates at Florida State, and while usually kickers and quarterbacks don't hang out much, I'm sure Hopkins couldn't resist cheesing with a former Seminole.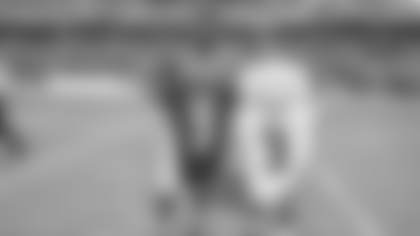 4. The Goldson And Ginn Jr.
Dashon Goldson is another Redskins player that enjoys this kind of post-game ritual, which usually costs him some extra money to keep replacing all of his jerseys. This photo gives insight into the extended process for an exchange, one that requires each player to personally inscribe a message with his signature before swapping and posing. Goldson makes sure to make each one count.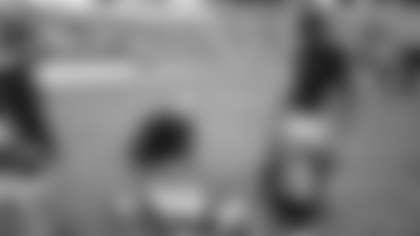 This is noteworthy primarily because these are the two biggest wide receivers in the game. It was also slightly frowned upon by some who can't stand any courtship with Cowboys players, especially Bryant. The Cowboys may have won this game, but the Redskins proceeded to win three consecutive games and have the last laugh.