The Redskins had a lot of stuff to remember in 2015.
In the midst of the last week of the year, the Redskins Blog will select its favorite things from Redskins fans, players, coaches and team personnel over the last 12 months.
We'll continue with our five favorite Redskins postgame locker room photos.
Special shoutout to Garrett M. Campbell for all these photos. 
1. The Gruden-McCloughan Embrace
This came directly after the biggest comeback in Redskins history. Quarterback Kirk Cousins had already let out his "You Like That!?!" in front of the cameras. Now it was head coach Jay Gruden and general manager Scot McCloughan's turn to celebrate. Just look at the pure, unbridled enthusiasm (that one;s for you Seinfeld fans) they share. It's a bear hug of relief heading into a Bye Week that could have felt much darker had COusins not pulled off that final drive. 
This was close to being my favorite. McCloughan does the dance move that Gruden had no idea about several seconds before. You've just got to love the commitment from the GM, who loves being around his players on the sidelines, by the tunnel and in the locker room. It captures a moment of exhilaration that sums up the Redskins' division-clinching night. 
3. The Jeron Johnson Selfie
Taking photos of people taking selfies makes them look ridiculous. But everyone is so happy in this photo the rules just don't apply here. With their newly minted hats on, some with their shirts off and arms out wide, the photo has a diversity and composition that makes it worthy of this list.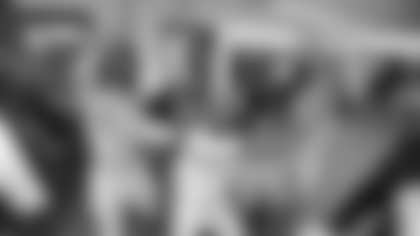 4. The Linebacker Squad Goals
These poses were abundant during training camp. Players were still learning each other's names, habits and style of play. The Squad Goals photo made its re-appearance following the game in Philadelphia, because when you win an NFC East division championship, you've achieved a certain kind of squad goal that must be documented. Ryan Kerrigan played it for smiles, while everyone else went a little more serious. It still turned out just fine.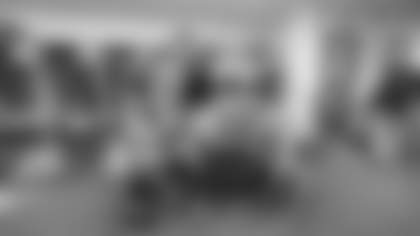 Following the Redskins victory over the Giants, good times were had by all. Rashad Ross' phone is an extension of whatever hand he's holding it in. So, it only made sense he shared his excitement and enthusiasm with his teammates. Maybe he was Facetiming (which he often does), or he could have been Snapchatting. Either way, Pierre Garcon was happy to join his fellow wide receiver's shot. Chris Baker just wanted to document the moment.