The Redskins had a lot of stuff to remember in 2015.
In the midst of the last week of the year, the Redskins Blog will select its favorite things from Redskins fans, players, coaches and team personnel over the last 12 months.
We'll continue with our five favorite Redskins custom cleats.
It was only just last Saturday, but defensive end Ricky Jean Francois won the year in custom cleats with this "Star Wars" painted pair. Jean Francois admitted he wasn't even a big fan of the movies, but he's seizing upon a cultural moment. He also used the dark side Saturday night – evident by the Darth Vader and Kylo-Ren characters – and collected a sack because of it (?).
Yeah, those are cleats under there. This made waves in the national media as soon as photos were tweeted out. Safety Duke Ihenacho had some fun with adhesive tape back in spring practices and turned his cleats into Chuck Taylors, sandals and slippers. Ihenacho is all about fashion, so this wasn't necessarily a surprise, but he may be the only person to have ever done something quite like this.
Not to be completely outdone, cornerback Bashaud Breeland, in the Christmas mood, but also trending towards the darker side, broke out a pair of cleats featuring The Grinch on Saturday night. It's about as detailed as you can get. Also peep how white those shoe laces are.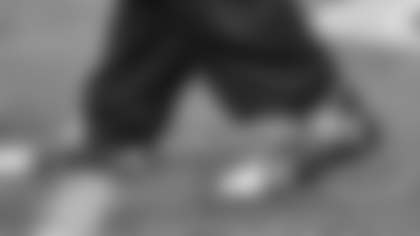 Wide receiver DeSean Jackson has a lot of options when it comes to customized cleats, thanks to a good friend in Soles by Sir. He likes to post lots of photos of lions and tigers and leopards to Instagram, so why not try to look like one on the field, too. He broke these bad boys out for Carolina – maybe to be in tune with the Panthers – and then later against the Giants, using the burgundy instead of black in the background. They're the cat's meow.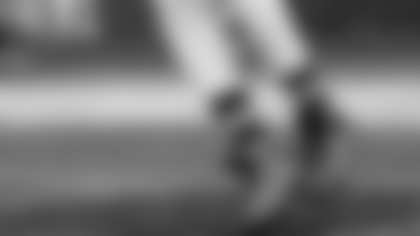 5. The Breast Cancer Awareness
To kick off Breast Cancer Awareness Month, Breeland had these cleats made to show his support in Atlanta. And while "Breeland Island" hasn't been dubbed too much this season, the pink palm tree suggested a return to the defensive back's paradise. He's certainly played like he's in one.