The Redskins had a lot of stuff to remember in 2016.
Now that the season has come to a close, the Redskins Blog will select its favorite things from Redskins fans, players, coaches and team personnel over the last 12 months.
We'll continue with our five favorite victory postgame photos.
It's nearly impossible to look at this photo and not feel good. This is about as happy as cornerback Josh Norman can seem in a photo, giving a bear hug to linebacker Will Compton following the Redskins' first victory of the season over the Giants. This is the kind of pure elation that could only come after a comeback win on the road.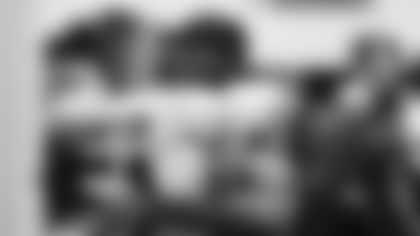 After the Redskins defeated the Eagles for their fourth consecutive victory, head coach Jay Gruden began to give his standard postgame speech, congratulating his men on a job well done climbing out of an 0-2 hole. Feeling the excitement in the room, defensive end Ricky Jean Francois and tight end Vernon Davis picked up Gruden and held him over their shoulders. All you need to do is look at punter Tress Way's reaction in the back corner to understand the surprise in the room.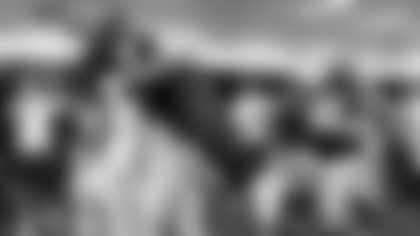 Following the win against the Browns, the Redskins, as they do after each game, took each other's hands and kneeled for a postgame prayer. The photo captures the entire team taking up a majority of the room and the intimate unity that most fans don't get to witness day to day.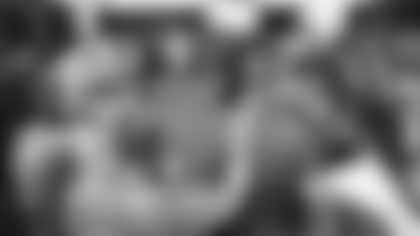 With time running out and the Eagles driving down the field to win the game, linebacker Ryan Kerrigan made the defensive play of the game, stripping the football from quarterback Carson Wentz while linebacker Trent Murphy pounced on the loose pigskin. Already banged up and scratched earlier in the game – note the streaks of blood on Kerrigan's right upper arm – Kerrigan returned to the sideline in jubilation, sealing a much-needed victory in Philadelphia. This photo beautifully captures the moment of this realization.
In our five favorite Instagrams of the year, Gruden's postgame speech, including the Kevin Gates lyric "Really really," made the cut. A photo of this exchange with his players also makes the cut here, offering an image that shares Gruden's enthusiasm after the team's homecoming victory over the Vikings. You have to appreciate the double point to hammer home his excitement.