The Redskins had a lot of stuff to remember in 2016.
Now that the season has come to a close, the Redskins Blog will select its favorite things from Redskins fans, players, coaches and team personnel over the last 12 months.
We'll continue with our five favorite squad goals photos.
Before you exclaim that Perry Riley Jr. and Carlos Fields are no longer on the team, realize that they were members of the Redskins in 2016, then realize that this is a great squad goals photo, regardless of present company. Both Riley and Garvin punctuate the right side of the photo with their arms crossed, while Will Compton and Martrell Spaight give their best boy band crouch. Su'a Cravens pretends he's lining up in front of a penalty kick as Mason Foster ducks below to reach his arm out. The diversity of poses makes this the best.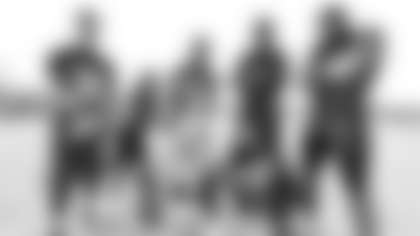 Here, the poses stay mostly the same. However, it's the shirts and skins aspect that makes this photo pop. There is no telling who decided to get rid of their sweat-drenched practice shirts, but this Hogs 2.0 group doesn't care for smiles. Because this is taken during training camp, many extra linemen make up the squad. I'd venture that nothing in Richmond weighed more in the same amount of area than this group standing together.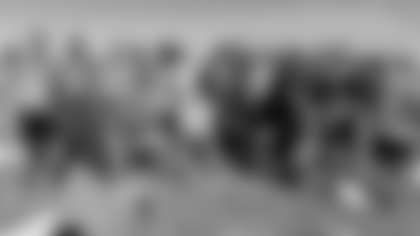 The specialists' specialty is that they are always in tune together on the field. The snap, the hold and the kick all take precise timing and execution. Everyone must be on the same page, which is why this photo is so strange. Besides their smiles, only two players at a time are ever matching each other. Backwards cap? Tress and Dustin, not Nick. White jerseys? Tress and Nick, not Dustin. Gray undershirt? Tress and Dustin, not Nick. Burgundy shorts? Tress and Nick, not Dustin. Shoulder pad vest? Dustin and Nick, not Tress. You get the point.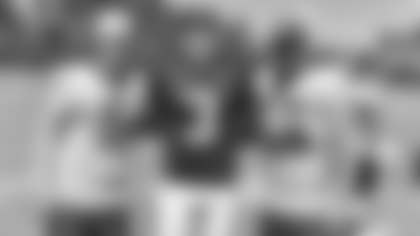 Only the middle man took snaps under center during a regular season game, but that overshadows the amount of work and preparation his two wingmen committed throughout the season. By letting Cousins stand in the middle, they also ensured that the numbers would follow some form of chronological order. This is just a good, smiling photo on a hot day.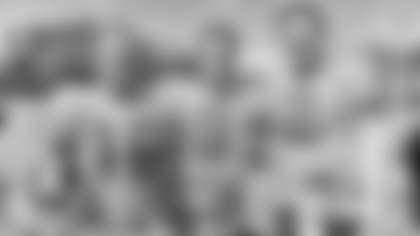 No, that's not John Riggins in the middle of the running backs group, though that is his jersey. The contraption on the fellow's head is probably what provokes the confused faces of Rob Kelley, Keith Marshall, Chris Thompson and Rob Kelley. Nevertheless, they still pull off a nice group pic.