The Redskins had a lot of stuff to remember in 2016.
Now that the season has come to a close, the Redskins Blog will select its favorite things from Redskins fans, players, coaches and team personnel over the last 12 months.
We'll continue with our five favorite training camp photos.
It's hot. It's sweaty. You're a kid and you care about the Redskins, you really do, but even for you it's difficult to stay focused during a two-hour practice. You've waited patiently to get autographs from players and your mom keeps applying sunscreen to your face. And then you see Ricky Jean Francois motion you towards an ice-cream truck, and then you hear him announce that he'll be handing out the cold, sugary goodness for free. What's better than free shaved ice? Free shaved ice handed to you by an NFL defensive end.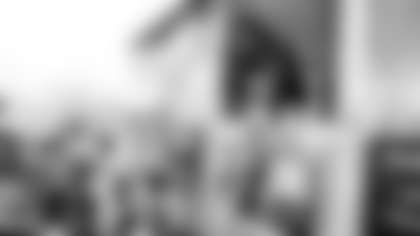 A fundamental photo at training camp, this post-practice pic sees cornerback Josh Norman posed with his signature tongue out and point. This occurred after walkthroughs, which took place typically in the morning, otherwise fans would have had to wait a while for him to finish his afternoon drills. The photo also has nice composition, which makes his expression pop even more.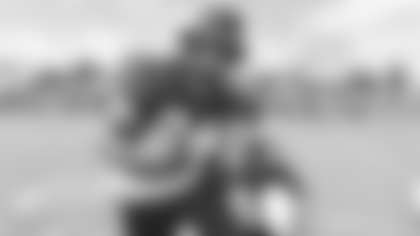 Quarterback Trent Williams had to learn to block out the noise last offseason amidst contract negotiations, a trait he will use again this offseason facing similar circumstances. As he prepared for his second season as the team's starter, this photo offers a nice "window" into his mindset – isolated from the crowd, which is blurred out, locked into his target, ready to let it fly.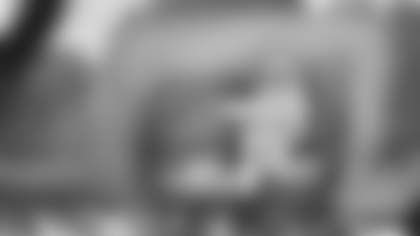 It's hard not to "love" this photo. During 1-on-1 drills, cornerback Bashaud Breeland made an incredible interception on this play, captured as both receiver and defender begin their descent to the ground. Juxtaposed against the slogan for Virginia, this would make a nice postcard to send to somebody after your training camp experience. "From Richmond, with Love."
Practice is over, the temperature is hot but getting cooler, good spirits are usually in store. Ricky Jean Francois raises his helmet to the sky and the photo becomes a sort of Volcano erupting with joy, an expression confirmed on the face of Chris Baker. It's unclear what was said, or why it was funny, but it's clear the defensive unit had a good day against the offense. Sometimes, it's the small victories that matter.