The Redskins had a lot of stuff to remember in 2017.
Now that the season has come to a close, the Redskins Blog will select its favorite things from Redskins fans, players, coaches and team personnel over the last 12 months.
We'll continue with our five favorite Redskins postgame photos.
What kind of face is Josh Norman making? The Redskins just defeated the Seattle Seahawks with a stunning comeback drive in the final minutes. As the team headed back to the locker room, Norman looked into the camera with a comical, almost confused look. It neatly sums up the feelings of a game many had counted the Redskins out of. "We just did that, didn't we?" Norman seems to be miming, mocking those that didn't believe. This photo is ready for its meme glory.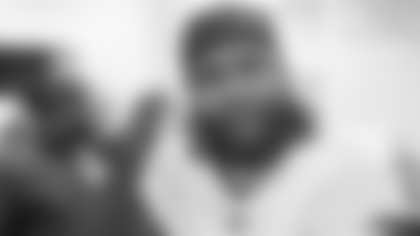 The Redskins inside linebacker group underwent some tectonic shifts over the season, losing three starters to injury and needing rookies and mid-season replacements to fill the void. That was left primarily in the hands of Martrell Spaight and Zach Vigil, each of whom played well down the stretch. After beating the Cardinals in the team's penultimate home game, Vigil and Spaight wanted to unload their guns. Look closely at Spaight's bicep though. Have you ever seen muscle pop up like that? No need to question if these guys hit the weight room.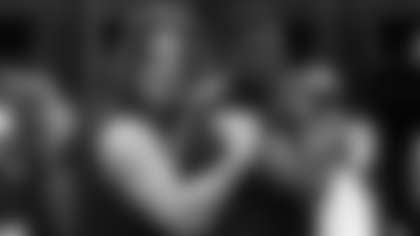 Morgan Moses likes turkey. Look at him bite into it. His eyes are closed. It looks really tender. Ryan Kerrigan also really likes turkey. Look at him bite into it. Brandon Scherff also really likes turkey. Look at him stare down the leg in Cousins's hand. This makes for a great photo because a lot is happening and yet only one thing is really happening – total turkey domination. The Redskins beat the Giants on Thanksgiving to make this possible. Michelle Tafoya is just hoping one of them takes a few moments to set down his leg and talk about how good it tastes – the victory and, well, the turkey.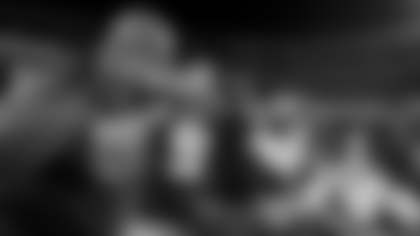 Head coach Jay Gruden has a knack for fun speeches after big victories. After defeating the Raiders with a strong performance from every unit, he and his hat hair took center stage and began to praise a hard-fought battle. I'm not sure what was said. But this photo is about the feeling. Gruden's hand has three fingers extended as though he's going down a check list of things he appreciated about his team's effort. It's not Kevin Gates, but it's probably better that it's organic anyway.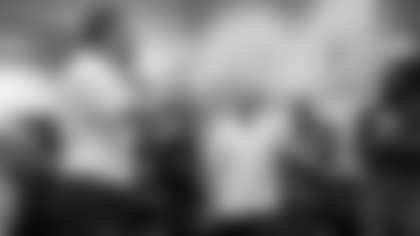 5. The Kirk And Jordan Connection
This is a photo that should be taken more often, but tight end Jordan Reed missed most of the year with an injury. Instead it represents a classic in-the-moment handshake of approval. Reed caught four passes for 37 yards in a victory over the San Francisco 49ers. Here, he and Cousins breathe a sigh of relief pulling out a narrow victory and make good eye contact. Will Redskins fans see more of this next year?