The Redskins had a lot of stuff to remember in 2017.
Now that the season has come to a close, the Redskins Blog will select its favorite things from Redskins fans, players, coaches and team personnel over the last 12 months.
We'll continue with our five favorite Skins Style photos.
Left tackle Trent Williams must make this clear: offensive linemen don't all have poor taste in fashion, at least when it comes to the Redskins. "That's a misconception," he said earlier this year. "I take pride in being one of the cleanest O-lineman in the NFL. I'm bringing it back. We got some people supporting, too. Morgan [Moses] comes with it, Ty [Nsekhe] got a little swag to him…We're bringing it back." Indeed they are. In what could otherwise be the cover of a hit rap album, the team's top three tackles want to make it clear that big men can style with the best of them.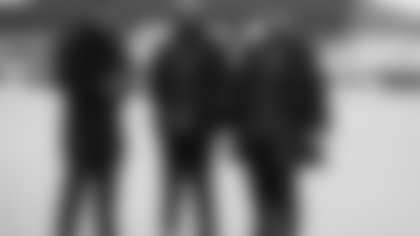 D.J. Swearinger could make up this entire list if he wanted to – his nickname is "Swag" for a reason. He made a statement at the Redskins Welcome Home Luncheon back in August, the first real chance to show off his sartorial expertise. Rocking an Elevee tan suit with a Dolce & Gabanna sunglasses and a Presidential Rolex, Swearinger was sure to stand out in front of his peers, alumni and coaches. * *"The jewelry is important because I like to shine, man," he said. "Hard times make you want to shine. So, I tend to shine." Good thing he had the glasses.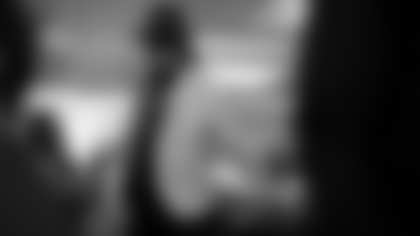 Preston Smith made bigger strides in his third year in the NFL, and that was notable in his clothing choices, too. The linebacker rocked a flashy red suit for the team's trip to Kansas City – he likely wasn't matching with his opponent on purpose, but such is life – and turned some heads in the process. Pay special attention to the buttoned up collared shirt accentuating the jewelry below it. Smith completes this look with the classic casual head turn to the side, as though he pulls this off every day.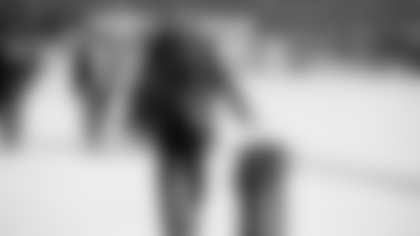 At the beginning of 2016, Hall discussed his fashion evolution with a specific pop cultural reference. "When I first got in the league, it was the big Steve Harvey suits, where the jackets come almost down to your knees," he said. "Over the years, it's gotten more and more European. Slimmer cuts, tighter fits." Nobody will confuse Hall with Harvey now, as this most recent trip to Dallas proves. Hall's future with the Redskins and as a player in general is in question, but one thing that will remain constant is his up-to-date wardrobe. No socks is a risky choice for late November, but sometimes looking good is a tough job.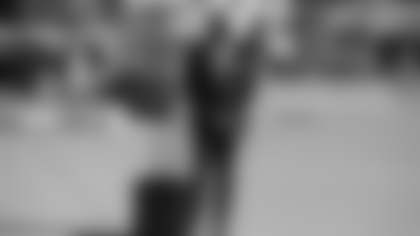 5. The Dunbar Dressed To Kill
The defense has mostly dominated this list, and cornerback Quinton Dunbar showed why. A self-professed lover of most things Louis Vuitton, the wide-receiver-turned-defensive-back opted for a clean winter look here, nicely pairing a tan pea coat with a dark blue sweater and jeans, proving not every great fashion choice is based around a suit. Dunbar recently signed a new contract with the Redskins, which will undoubtedly help his style. "Now that you've got a little funds," he said, "you can be creative with what you want to wear."