Following along with 2018 Redskins Pro Bowl Cheerleader Kellie as she takes in all of the action at this year's Pro Bowl in Orlando.
---
Hey everyone! Kellie here from the 2018 Pro Bowl, and I have finished my first full day here in Orlando.
We started the morning with the annual Pro Bowl Cheerleaders team photoshoot, and this year we were staged in front of a rock formation out by the pool. The weather was absolutely perfect and the sun gave us that beautiful natural glow.
We went to lunch after the photoshoot and then jumped straight into our first team practice. We found out our lines for the game, and I am excited to dance with the ladies from the Cowboys, 49ers, Saints, Rams & Cardinals... Shout out to NFC LINE 1!!
After a long day of rehearsals, I was definitely ready for some much needed rest. Even though I've only been here for one day, it feels like I've known everyone for years.
All of my new Pro Bowl sisters are so incredibly sweet, humble, and a blast to hang out with. I am definitely blessed to be here amongst these ladies and can't wait to see what the rest of the week brings!
Be sure to check back to see what we will be up to the rest of the week. I look forward to seeing our Redskins fans here in Orlando at the 2018 Pro Bowl. Hail!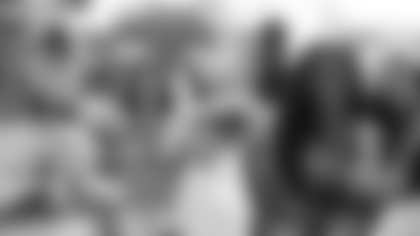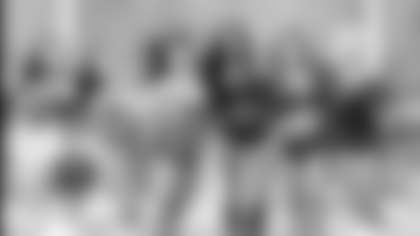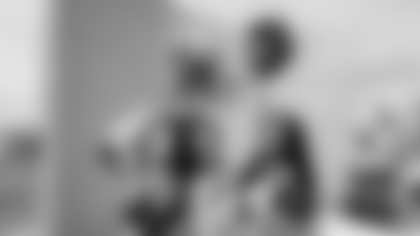 This week has been amesome, and it has been truly amazing getting to know all of my Pro Bowl sisters this week! Everyone is so genuine, fun and upbeat! We've spent the past couple of days rehearsing for the game on Sunday, cheering at the skills challenge and youth flag football tournament, and attending some incredible appearances. The skills challenge gave us a little bit of a sneak peak of game day.  It was really neat to see all the teams and children involved in the flag football tournament.
Each team represented the NFL team nearest their hometown and the final two teams will get to play before the Pro Bowl game on Sunday.
On Thursday, my line had the opportunity to visit the Arnold Palmer Hospital for Children to bring a little bit of happiness and cheer to some of the children. It was such a great feeling to see the smiles on their faces when they saw us walk through the door and when some of the young girls got to try shaking our pom poms.  After finishing all of our appearances today, we made our way to Magic Kingdom for some fun.  Along with my teammates, my husband and parents came to hang out and enjoy a fantastic firework show.  We had lots of fun the past two days, and I cant wait to see what the rest of the week brings!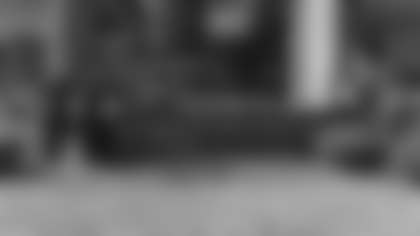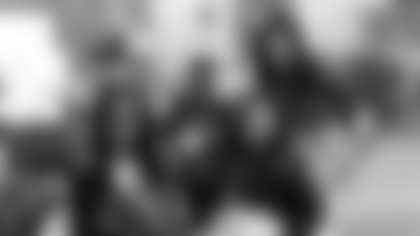 It feels like just yesterday, I was boarding the plane to fly out for the Pro Bowl and now I'm packing up to leave Orlando and return to DC. I have learned so many things this week and met some of the most incredible women, who will be a part of my life forever. Taking pictures and signing autographs for fans, visiting the Children's Hospital, performing at Disney Springs, and then ending the week with the Pro Bowl game, what an amazing experience we have all been blessed with. 
Our Pro Bowl directors told us before the game to take a second to look out into the crowd and smile and remember back to rookie season when you never thought this day was possible. It may have been lots of rain for the game, but I loved every single minute of it.  It was truly an honor to represent the Washington Redskins Cheerleaders at Pro Bowl 2018. This week was completely life changing and I can't wait to bring back a piece of each of my Pro Bowl sister's hearts, dedication, beauty, and talent to Washington for next season!
Thank you to my directors, my WRC Sisters, friends & family for all their support, and I am proud to represent the Washington Redskins Cheerleaders at the 2018 Pro Bowl in Orlando!  I look forward to seeing you on the field next season!