Most fans remember Heath Shuler as a bust, maybe the greatest draft bust in Redskins franchise history.
Washington took him with the third overall pick in the 1994 NFL Draft. They were hoping he would continue what he had started in college, where he was SEC player of the year and a Heisman Trophy finalist after his junior season at Tennessee.
Eventually Shuler signed what was then the league's largest rookie deal with an 8-year, $19.25 million dollar contract.
In short, Shuler struggled, completing only 48 percent of his passes in three seasons in D.C., with 13 touchdowns and 19 interceptions. He started 13 games with the Redskins and was traded to New Orleans, where he would play one year before retiring in 1997 with a foot injury.
Shuler would eventually go on to make his name in politics, and spoke recently about both of his careers in Little Rock, Ark., after representing North Carolina's 11th district in the western part of the state, where he grew up, in the town of Bryson City.
"I didn't play well," Shuler said in an ArkansasOnline.com article. "I certainly would have liked to have played better. I gave it all I had. I gave it 110 percent. I studied harder than anyone did. I worked out harder than anyone did. But I think things happen for a reason. It was God's way of saying there are other things in life."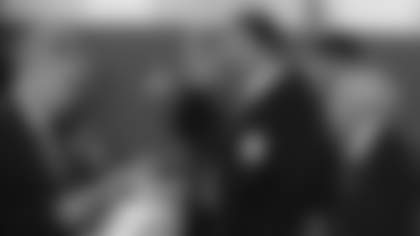 After a brief stint in real estate, Shuler entered the 2006 congressional race against an eight-term incumbent and won the election, one of only two Democrats to defeat an incumbent in the South in 2006.
He served three terms before retiring in 2012.
"The talk radio shows and sports was one thing, but they get personal in politics," Shuler said. "I didn't realize they could say whatever they want to and there's no recourse. They can lie about you, you know?"
The criticism he received in his playing days helped prepare him for politics, and to never take for granted his successes when they came.
"It gave me a better appreciation when things had gone well when you win, whether you get a piece of legislation passed or you stop a piece of legislation from becoming law," Shuler said. "You get those successes and wins and you cherish the moment and get ready to play the next game.
"Football was a challenge, but it prepared for me for politics. It also gave me the work ethic to be successful in a lot of other things in life, not just in politics, but in the business world. Every aspect of what I've done has been important to the next chapter."