I'm sore today. The good kind of sore, that is, the kind that indicates that you've stretched and used muscles that are normally dormant while sitting at a desk typing every day.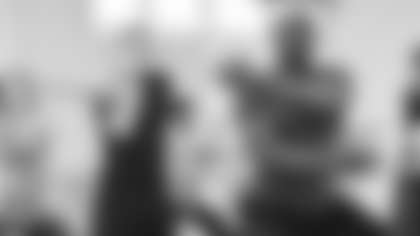 He invited me, not to document the studio, but to actually participate in a Daily Barre class, which is much harder than the few photos I've approved to be in this article will give credit for.
No, there aren't any heavy weights or machinery. No, this doesn't involve heavy doses of running or sprinting. Yes, there are small dumbbells, a small plastic green ball and some mats. And yes, of course, there is a barre.
As it says on its website, the studio combines "the best of Pilates, yoga, and ballet barre training [and] our classes are an ever-evolving mix of movement that offer extreme benefits for body and mind. Our classes are driven by fitness research and our students' needs. We offer individualized attention in a group setting to give you the strength, discipline, and joy to find ultimate alignment."
What the workout does – and what it is making me currently suffer through – is a complete core workout that extends into an entire body workout. My instructor that morning, Janet (she really knows her stuff), curated a soundtrack to the hour-long class that mostly corresponds to the kind of physical work that is happening. That includes a lot of leg curls, knee bends, raises and lifts, utilizing and paying special attention to your breathing, elongating your neck (this was key!) and maintaining strong posture.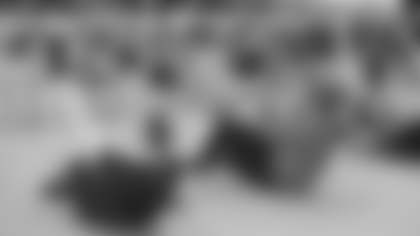 These seem like small commands, but when everything all comes together you begin to feel the muscles being worked. The bar comes into play later, helping maintain balance (there's definitely some ballet points) and stretching out arms and legs with a rope attached. I'm proud to say I held my own, with both Rocky and the other class members.
McIntosh invested money into the facility after some teammates in Detroit -- the last stop in his NFL career in 2013 -- took him to some workouts while he was still playing. It helped with his flexibility and strength and gave him the inspiration to start one near his home in Fairfax County. His wife, Alessia, is one of the main instructors there and the studio has a childcare option for parents, perfect for the two youngest of their four children.
Today, McIntosh coaches football, basketball and track at Flint Hill High School, where he commutes in the afternoon after taking care of his children in the morning.
The business is growing he says. More members, women *and *men, are signing up and soon a spinning class will come, too.
I think an on-site masseuse would be a nice addition, too. Just my two cents.