The period between an NFL  team's final game and a player's indeterminate , personal date to begin preparing for the upcoming season allows a variety of options for rest and relaxation. If you're Jamison Crowder or Duke Ihenacho, you go to southern California and bathe in the sun's warm glow. If you're Chris Baker, you stay at home and take care of your baby girl. But, if you're Brandon Scherff or Houston Bates, January through March are reserved for hunting – deer, ducks, turkeys – and they've been doing quite a lot of it recently.
Scherff, whose hunting and fishing activities go back to Iowa, doesn't always use his Twitter account, but when he does, he prefers to post photos of himself in full camouflage, often posing in front of his kills, usually describing what he's just successfully hunted. Even recently he got his girlfriend involved. He's also not just a gun guy. He enjoys the natural challenges of shooting arrows in the wilderness and bringing home a nice gobbler for dinner the old fashioned way.
(Also, shed hunting is when a group of hunters look for white-tailed deer antlers that have fallen off due to male deer "shedding").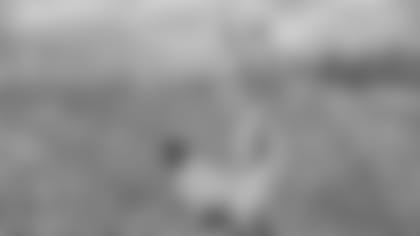 Houston Bates has similar prerogatives when it comes to hunting, but first take a look at his most recent hunting photo (taken from his Instagram). This is an Andrew Wyeth painting waiting to happen, and whomever took this photo should be paid some money – it's rare to be this in sync with a hunting dog, but Bates has achieved some incredible harmony here, looking out above the hill, his brilliant orange vest in deep contrast with the sky that surrounds the top of the frame. What is he gazing at? The mystery matches the calmness of Bates' stance and posture.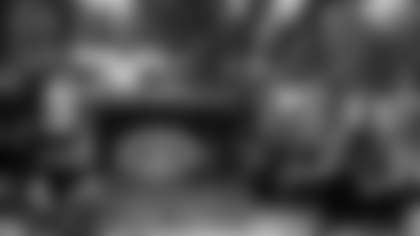 It seems as though Blue Grass Birds are what Bates is after, his catch proudly displayed on some sort of metal hunting contraption. Later, we see this is really a communal affair. He may be in Louisiana, and Scherff may be many miles north of him, but both have continued their extracurricular passions and hobbies, which is really something to admire, an ideal to aspire to. Hey, who knows, maybe – just maybe -- they've inspired you to start that Redskins button collection again?