If you remember the Redskins' last Super Bowl victory, there's a good chance the name Jumpy Geathers (No. 97) sticks out, too.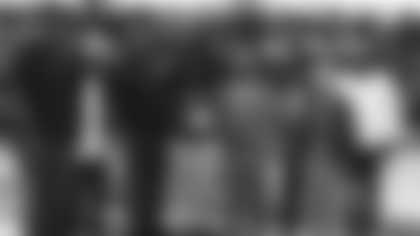 The defensive end for the Redskins had 21 tackles and 4.5 sacks during the 1991 season, part of a 13-year NFL career that also included stops in New Orleans, Atlanta and Denver.
Last Friday, he was honored at Carvers Bay High School with a Golden Football from the NFL for being the only Georgetown County  (S.C.) native to play on a winning team in the Super Bowl.
Geathers graduated from Choppee High School, but since it closed, Carvers Bay had the honors.
Though he couldn't make the ceremony, he was represented by many family members, including his daughter and nephews, one of whom, Clayton Jr., plays for the Indianapolis Colts, along with school officials.
The golden footballs were part of the NFL's Super Bowl High School Honor Roll program, celebrating five decades of the big game.
Geathers finished his career with 257 tackles and 62 sacks, 12.5 that came in Washington.