Terrance Knighton and Jason Hatcher posted messages to their social media accounts on Monday expressing their thanks to the Redskins and their fans as they prepare to enter free agency and leave the Redskins' organization.
But in their short time together, both made a lasting impact in the team's locker room in 2015.
When Knighton joined the Redskins last offseason, he already knew what a winning organization looked like. If his time with the Broncos taught him anything, it was that changing a culture started with creating one.
As the team exchanged handshakes in April and prepared to start working out on the field, Knighton and defensive end Jason Hatcher got together and discussed the upcoming season, specifically, the need to bring the group of defensive linemen, which included a few other new names, together.
"Everybody has to come together," Knighton said on the first day of OTA's. "Guys have to hang out on and off the field and everybody has to be selfless and do what it takes for the team, and that's something that I learned in Denver.
"We were like 'Look, we've got to start hanging out, we've got to start knowing the guys we're playing with.' That's the only way this group can gel is if we start hanging out more and more, whether it's on the field, in the film room, or even when we're home."
The group would head to Knighton's house, or Chris Baker's, and watch the NBA Playoffs and eat dinner with each other.
"I used to do all the hook-ups for our defensive line, watching Monday Night Football, Thursday Night Football," Baker said. "Once my wife got pregnant, it's kind of hard to have a house full of guys. [Knighton] took over and did a great job. Every time it's Monday Night Football, Thursday Night Football, we go over to Terrance Knighton's house and have a great time."
Hatcher, who just finished his second season in Washington, had a similar role and recognized the importance in the defensive line, and in turn, the team, becoming closer as the season progressed.
"When you sit down and play cards, a guy might cheat a guy and get mad, they may fuss and bring them closer," Hatcher said, commenting on the card games players started after practice. "It's good. We needed that. We got the TVs in here. It feels like a second home, come in here and relax, chop it up with each other. It's good."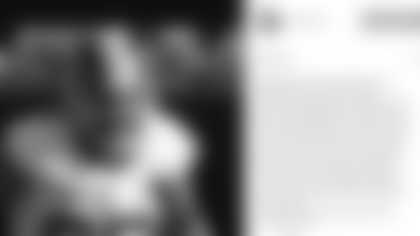 Hatcher finished his last season in Washington with 20 tackles, two sacks and a forced fumble while Knighton finished with 29 tackles (five for loss) along with six quarterback hits and 1.5 sacks.
Their time with the Redskins, though, will be remembered beyond their stat-lines.