Joe Theismann took a photographic trip down memory lane, starting with a look back at scrawny kid who manned the Notre Dame huddle with authority.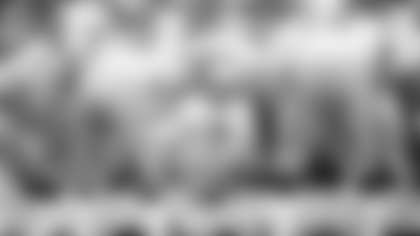 "First of all, I'm looking at my arms and I'm really skinny," Theismann said with a smile while looking at the above picture, via MMQB.com. "I mean, I don't know how I threw a football with that skinny, little right arm of mine, all 162 pounds of me. But it was sort of neat, when you think about huddles today and the way they muddle-huddle and everybody lines up at the line of scrimmage. We had a traditional huddle where it was my responsibility to look at the sidelines, get a signal and then relay it to the guys."
As the quarterback, Theismann needed to be "the guy."
"I've always believed that the quarterback position is not one of democracy, it's a dictatorship," Theisman said. "And you can see all of the guys with their heads down, listening to what I had to say, and it shows me that I was in control of what was going on in the huddle. And like I said, God I was skinny."
Theismann soon transitioned over to his days with the Redskins, first talking about the times when he battled with the veteran Bill Kilmer for reps at quarterback.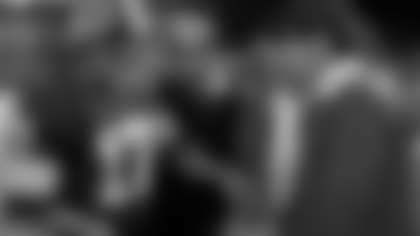 "What I'm basically seeing is Billy Kilmer and George Allen having a discussion," Theismann said. "Now back when I played with Billy, we used to call our own plays back in the 70s, and I'm standing there listening. At that time I didn't like Billy and Billy didn't like me because he had a job that I wanted and he had one that he wanted to keep. But I've come to respect him so much as I look back at his ability to lead men."
Theismann added: "You wouldn't find a tougher guy that ever put on a uniform than Billy Kilmer. I came to admire so many of those traits after we stopped competing against one another, but you always want the job and you know, you try to listen and you try to learn as much as you can in this moment. And Billy was sharing some knowledge at that time."
Theismann, of course, would eventually take over the Redskins' starting quarterback job and would help the team win their first Super Bowl, a 27-17 victory over the Miami Dolphins on Jan. 30, 1983.
The road from college star to NFL backup to leader of the Redskins didn't come without a few Joe Gibbs glares, though.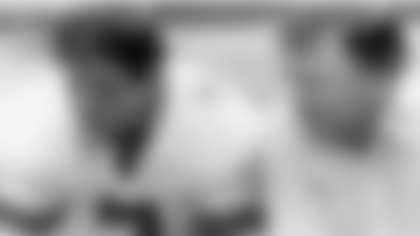 "This is sort of a classic picture, I think, of Joe and I," Theismann said. "I probably had done something wrong, but he wouldn't yell at me; he would just sit next to me, we would talk about it, we would think about it. Very thoughtful coach, very concerned, very great to his veterans and what you're doing there is we're studying what's going on. We're looking at the field, figuring out what either what went well, I don't think this one went well just by the looks on our faces. It was sort of a moment of reflection and not the kind you really want to have in a game when things aren't going well."
Be sure to check out more of Joe's reflection, including a photo of him being carted off the field during his last NFL game, here.