Case Keenum has played on several teams -- five, to be exact -- and played in 63 games over the course of his eight-year career. But he will mostly be remembered in Minnesota for his part in the Minneapolis Miracle.
Down, 24-23, to the New Orleans Saints with 10 seconds left in the 2017 NFL divisional playoffs, Keenum launched a pass to wide receiver Stefon Diggs, who made the improbable catch and sprinted into the end zone for a walk-off 61-yard touchdown.
That was the last time Keenum was in U.S. Bank Stadium, as he was signed by the Denver Broncos before the following season. Now, 21 months after making that historic play, Keenum will take the field again in Minnesota as a member of the Redskins.
However, don't expect the Minneapolis Miracle to be on his mind when the game begins Thursday night.
"On short weeks when we're playing Thursday night, there's not enough time to reminisce," Keenum said. "It's a special time, it's a special play, special group of guys, something I'll remember forever, but not necessarily this week."
Keenum has been a journeyman player for most of his career. He started with the Houston Texans after he was signed as an undrafted free agent. The first four years of his career were spent going back and forth between them and the Rams.
After posting a 4-6 record as the starting quarterback with the Rams in 2016, Keenum signed a one-year deal with the Vikings, where he had his best season as a starter. He threw for 3,547 yards with 22 touchdowns and seven interceptions while leading the team to an NFC Championship appearance.
Keenum admitted that season meant a lot to him, but he also isn't one to dwell in the past.
"A lot of places mean a lot to me," Keenum said. "I've been to a lot of places. Minnesota was another stop, I enjoyed my time there, it was short. I'm enjoying my time here. This is where we are and I'm excited to be a Redskin and I'm excited to go in there and win a football game."
The Vikings chose not re-sign Keenum, which he understands is part of the NFL.
"It's a business, and I understand how that goes," he said. "I love what I do, I love playing football. I love playing quarterback. There's a lot of positions around the league and to have the opportunity, anywhere, is an honor. It is what it is."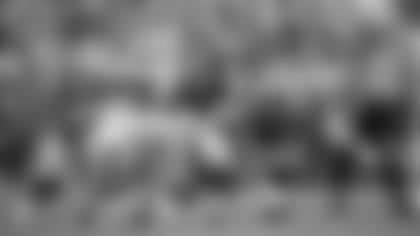 Still, with the Redskins' focus moving forward to Minnesota, Keenum admits that being familiar with the opposing team does help with game preparation. However, most of his previous experience will only help with knowing the personnel and matchups.
Keenum also said the Vikings' defense does "a lot of different stuff" from when he was with them. The Vikings are ranked sixth in total defense, allowing only 17.6 points per game.
"It's the same defense when I was there, all the same guys and they're all really, really talented players," Keenum said. "They've been running that system for a while, so they know exactly where to be and when to be [there]. And they can disguise and fool with your eyes a bunch. That, plus the noise [makes it] a tough place to play."
Keenum isn't making a big deal about his first time back in the Vikings' stadium, saying "there will be time for that later on." He's a seasoned veteran who has played against former teams before, and no matter how special the Minneapolis Miracle is to him, none of that will matter Thursday night.
"There's really no need to get more amped for any game in this league, especially when you're playing a team like this with a great defense," Keenum said. "We've got to give it everything we've got no matter what. I've played long enough to where I feel like if I keep going, I might play against my old team every week. It's just a normal game for me."