Trent Williams has been getting used to long flights, extended leg room, passport lines and British accents, which is to say he's already taken two flights to London in the last couple of months in anticipation for the Redskins' matchup with the Bengals. 
He's there currently to help promote the NFL in the U.K., participating in a "Fan Night" at London's "The Mermaid," which is hosting the free event for the public.
It's a way for fans to ask more questions about the game and get to meet one of its stars up close. Expect Cousins to answer questions about "liking" things, and maybe just what exactly his responsibilities are as the quarterback of an NFL team (some U.K. fans are still trying to learn the game better).
But, before that happens, Cousins has been exploring more of where his team will set up camp for a week at the end of October.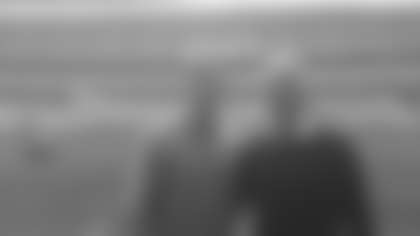 Friday morning that included a stop at Wembley Stadium, where he received a full tour from Neil Reynolds, a UK-based NFL reporter who writes for NFLUK.com while serving as the main NFL pundit in the UK with Sky Sports.
"I'm anticipating a lot of noise," Cousins told NFL U.K. "I've been to an EPL game and seen Arsenal play. I want to see the same kind of passion and intensity that they have for soccer and bring it to American football. I'm excited to see that. I think there will be a lot of intensity and passion. From the fans that makes for a great atmosphere." 
Tickets sold out just as soon as they were available, and Cousins admitted he's looking forward to experiencing 80,000 British fans pack the place. He just wants a decent day of weather.
"It's a massive stadium, state of the art," Cousins said. "I think it's a phenomenal place to play. Now we've just go to hope for good weather, because I don't like to throw the football in the rain." 
The pair also explored the locker room, which has hosted many world-class athletes, as made evident by some of the uniforms on display (Hey, Messi. Hey, Ronaldo). Some jerseys hanging in lockers came from NFL players that were previously a part of the international series there.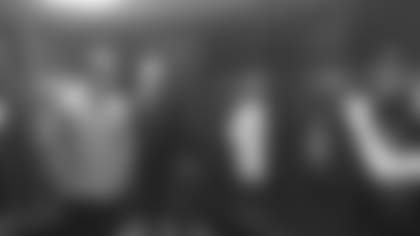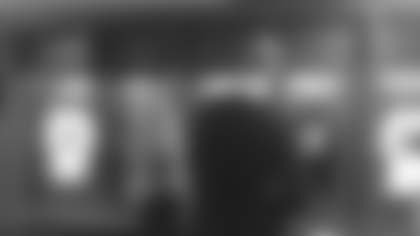 I'm sure Cousins couldn't help but think about his No. 8 being front and center for next year's tour. The connotation of seeing his white road uniform will ideally be for victory.
Then, Cousins will feel even better about saying this: