So, maybe because he just wanted to feel comfortable, he wanted to be nostalgic or he wanted to make light of these previous facts, he zipped up in a throwback Redskins Starter jacket, per the suggestions of his wife, Julie Cousins.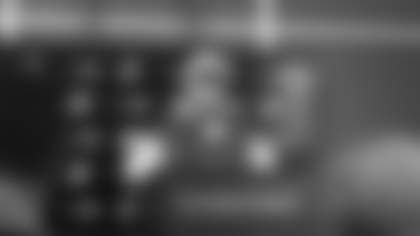 She told him that since he was named as one of the best dressed of the year, the jacket would add some humor to his weekly press conference proceedings. It's just a tad big on him.
Kirk bought the jacket on eBay last year and apparently loves the brand. He grew up wearing a Florida State Starter jacket, too.
What's better than a well-dressed quarterback? A well-dressed quarterback that doesn't take himself too seriously.