Jarrett Hatley and Reece Lodder learned the power of social media on April 2, 2014.
Hatley, a prior Corporal with the U.S. Marines Corps, and Lodder, a sergeant with the Marines, said their phones began blowing up that day just before 10 a.m., when the Washington Redskins announced they had signed free agent wide receiver DeSean Jackson.
The Redskins tweeted out a photo of Jackson signing his contract at the team facility in Loudoun County, Va. -- which is certainly not out of the ordinary -- but the team's followers quickly began noticing something different in the background of the picture.
"One of my friends texted me that picture, and I didn't even notice our picture in the background," said Hatley, a Redskins fan from North Carolina. "I was like, 'All right, DeSean Jackson signed with the Redskins! That's cool.' "And then I looked in the background, and I was like, 'Oh, shoot! That's me!'"
Framed in the background of the Jackson picture was Lodder's award-winning photo "Let Sleeping Dogs Lie," which is proudly displayed in the conference room at Redskins Park where Jackson, a three-time Pro Bowler, inked his deal.
The tweet gave new life to the interesting and meaningful story behind the photo, which Lodder says is a "timeless message."
"That's what I love about it," Lodder said. "I like to think it's a photo that can reach a lot of audiences, and I'm just very thankful those Marines are getting a look again."
'That's not something you forget'Both Hatley and Lodder say the "Let Sleeping Dogs Lie" photo is a quality representation of the day-to-day life as a Marine.
For non-Marines, however, the image – and the story behind it – serve as a reminder of the dangerous situations and courageous acts members of the military encounter on what some might consider the most basic of missions.
In January 2012, Lodder was serving as a combat correspondent with the Marines 3rd platoon, Lima Company, 3rd Battalion, 3rd Marine Regiment, which, at the time, was clearing compounds with the Afghan National Army during Operation Tageer Shamal (Shifting Winds).
"They are an infantry battalion, so attached to them I was a photo journalist," Lodder said. "So I would just go and do all the same things they would do, except I would be writing stories and taking photos."
Hatley said it was chilly that day, so their First Sergeant decided to hand out some NFL blankets they had available to them.
Hatley's first blanket wasn't to his liking, however.
"The first blanket I got was actually a New York Giants blanket," he said. "I actually traded my buddy -- because he was from New York -- I traded him that blanket for the Redskins blanket."
The platoon loaded up on the helicopter and headed to the operation, where they spent about eight hours clearing compounds and checking for explosives and other dangerous materials.
After clearing a large Afghani house, Hatley and Lodder – who were exhausted from being up hours before sunrise – decided to take a few moments to rest. Joining Hatley on the dirt-filled ground was his improvised explosive detection dog, Blue, a golden Labrador retriever, who wrapped up in a ball next to his handler, who was covered in his Redskins blanket.
Lodder – who was having trouble getting to sleep on a cold afternoon – spotted the picture-perfect opportunity and grabbed his camera.
He said he immediately realized the appeal of the shot.
"It was one of those surreal moments," Lodder said. "I just saw it and almost couldn't believe it. I'm a photographer, and even when I'm not shooting, I'm looking for moments, and it was almost surreal. … You know they're just laying down sleeping, nothing set up, it's just how it was."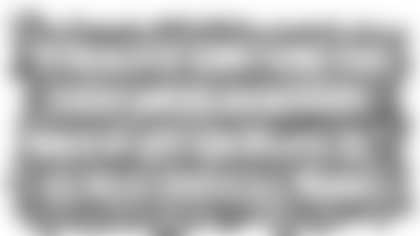 Hatley – who is joined in the picture by Blue and Cpl. Sharadan Reetz on their left – also remembers that specifi c moment.
"I remember it like it was yesterday, because that's not something you forget," Hatley said. "I remember I laid down to take a nap, and Blue wasn't even in that position he ended up being in. Blue came there on his own and laid down next do me and went to sleep. Whenever I woke up, he was back up walking around. So it was kind of cool he waited for me to go to sleep, and then he went to sleep and was up before I was up."
Hatley said Blue became his best friend during that deployment.
But he also became a hero.
According to the Marines Blog, about a month after the photo was taken, Blue discovered a 40-pound IED emplaced by insurgents in a canal only moments before several Marines and Afghan National Army soldiers were set to cross it.
"He was always with me -- slept with me, ate with me," Hatley said. "Then, on patrols, he kept us safe."
And, on a personal level, Hatley – who, after four years in the Marines and two deployments to Afghanistan decided to get back to the civilian life – said the Redskins blanket shown in the picture helped keep him grounded.
"I always carried that blanket around with me because it reminded me of home," he said.
Hatley said he graduated high school six months early to join the Marines, and has since started a new chapter in life.
"After my second deployment, I said, 'Well, I took that step in my life. I always wanted to be a Marine, so now I should try something else,'" he said. "So I got out and now I'm working and going to college. So I guess it all worked out."
Lodder, meanwhile, continues his service with the Marines as a marketing and public affairs representative with the Marines Corps Recruiting Station in Seattle.
Back in focusLodder's "Let Sleeping Dogs Lie" photo, which appeared in several newspapers around the country, also won the Marines Blog's 2012 "Photo Of The Year" contest.
When it appeared in the Redskins' tweet about the DeSean Jackson signing – more than two years after it was taken – Lodder said he was taken by surprise, but elated.
"The battalion that I served in Afghanistan with, I would not trade that deployment for the world. We were able to accomplish a lot of really good things in the district that we were deployed in, and to see these men get the recognition for that hard work, even in a seemingly random way, it means a lot to me," he said. "It's wonderful anytime they can be put on essentially a greater platform for people to be educated about what they do."
Lodder said, at its very core, "Let Sleeping Dogs Lie" was an effective shot because it hits home with those who have pets at home, as well as with those who have served in the military, or who have friends and family who have served.
"It really is something that every American in every walk of life can relate to," he said.