It isn't easy to find Nate Orchard's locker -- mostly because it doesn't even have a name tag above it yet -- but it's plain to see that he has become a bonafide star with his new team this past week.
Orchard had only been on the Redskins' roster for five days when he helped secure their third win of the season against the Carolina Panthers and second in a row. Linebacker Chris Odom got a strip sack on quarterback Kyle Allen, and Orchard secured the ball with 17 seconds left in regulation.
In the days since that play, Orchard has turned from a routine roster move to being something of a team celebrity, even though some of his teammates still don't know his name.
The past week has been a whirlwind for Orchard, but his road to get to this point has been an even longer one. From being cut by the Cleveland Browns to working out for 10 -- yes, 10 -- different NFL teams this season before signing with the Redskins, Orchard has been through a lot to get to this point.
"He continues to impress us," said interim head coach Bill Callahan. "To come off the bench and give us the pass rush as a pickup…that's always a huge aspect."
Orchard was one of the featured players on HBO's "Hard Knocks" when he was with the Cleveland Browns in 2018. Despite having four tackles, an interception for a touchdown and four pass defenses, Orchard was cut on the season finale only to be signed by the Buffalo Bills shortly after.
That didn't last long, though, as he was released and later signed by the Kansas City Chiefs. He only played in one game as a Chief -- ironically against the Browns -- before being released again.
"There's definitely a point of frustration," Orchard said. "To go through 10 different teams and not sign with a single one was frustrating. You definitely learn a lot going through that process."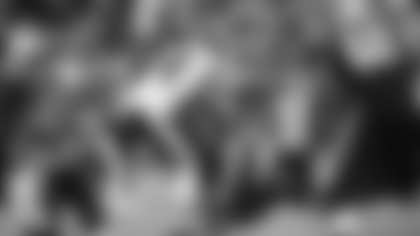 Orchards knows that is the nature of being in the NFL, though.
"You can only control what you can control," Orchard said. "As cliché as that is, it's true. You can't allow the outside noise and things like that to distract you from what you can accomplish."
When the Redskins contacted him, it would be understandable for Orchard to have a certain level of anxiety, but he approaches every workout differently. And even though anxiety was there, he attacked the workout with the same intensity that he did in the first.
"You just got to go out and do what you do best," Orchard said.
Orchard had no idea what the outcome was going to be when he finished the workout, but the Redskins liked what they saw and signed him, to which Orchard said put him "over the moon."
But he couldn't celebrate for long; he was back in the NFL, after all, and he had to be at practice 40 minutes after he officially signed with the team. The next few days were filled with learning the playbook and game plan against the Panthers.
"You got to know that I don't get the OTAs or the walking reps," Orchard said. "So I got to really catch up to speed. So I'm mentally putting myself through those situations and just going through the plays in my mind."
Orchard's mental reps continued throughout the week, even just hours before the game Saturday night. But since he has now been on the active roster, practice squad or offseason roster for six different teams, he has seen "a little bit of everything."
"You take bits and pieces and you're able to catch on pretty quick," Orchard said. "[Outside linebackers coach] Chad Grimm has also done a phenomenal job of just breaking down schemes and coverages…to allow me to see the big picture."
But even with all the mental reps and help from Grimm, it would have been difficult for Orchard to foresee the events that came to pass Sunday.
Linebacker Ryan Kerrigan was out with a concussion, then Ryan Anderson was ejected from the game after a helmet hit on Panthers tight end Greg Olsen. All of a sudden, Orchard saw the field more often than anticipated (he played in 57% of the defensive snaps).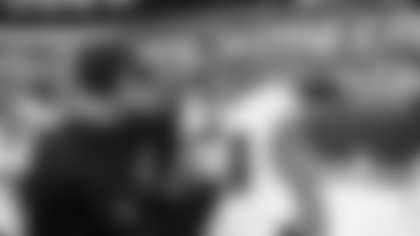 Orchard ended up having one of the best games of his career with four total tackles, two of which were for a loss, two quarterback hits, a sack and, of course, the fumble recovery that sealed the game.
After the game, Orchard saw that he had 125 unread text messages, most of which were from friends and family.
"They were sending videos, pictures. They were super excited," Orchard said. "It was all good things. It was really fun."
As crazy as it sounds, Orchard didn't know if what he did against the Panthers was enough to convince the coaches to keep him.
"It was great, but they could call me today and say, 'Sorry, we have to make a move,'" he said. "As happy and excited as everybody was, that's just the reality of the situation."
Tuesday is normally the deadline for teams to make roster moves, and Orchard's wife was texting him throughout the day to make sure he was still on the roster. As of Thursday, Orchard is still with the Redskins, preparing for this week's game against the Packers.
Opportunities aren't given in the NFL; they are earned, and the only thing Orchard knows to do is make the most of every chance he can get.
"I take it day-to-day and I attack each day 100%," Orchard said. "Whatever happens, happens."