Thanks to this Twitter post, we found someone ready to strap on the pads and hit the field with this motorcycle helmet that's been customized to show the gold facemask.
I'm not sure a player could get away with this in a game, but it would take a while before someone figured out. Just look at the similarities in the visors the guys have been wearing to practice.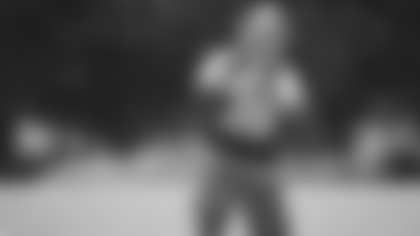 At least you'll get some head turns on the road.