---
---
There's plenty of uncertainty surrounding the Washington Redskins offense entering the 2019 season, starting with the quarterback situation.
Will first-round pick Dwayne Haskins show enough to start Week 1? Or will it be one of the veterans -- offseason signee Case Keenum or longtime Redskin Colt McCoy -- who separates himself? Furthermore, how will the Redskins divvy up carries between what's widely seen as a loaded backfield? Which wide receiver will emerge as the go-to option? Who's going to start at left guard?
It's an offense in search of an identity, and only time will tell how it all shakes out under first-year offensive coordinator Kevin O'Connell.
On the other side of the ball, however, there are not nearly as many moving parts.
Up front, Jonathan Allen, Daron Payne and Matt Ioannidis are back following a productive season. Ryan Kerrigan racked up 13 sacks last season and made his third straight Pro Bowl, and opposite him this year will likely be a mix of Ryan Anderson, a 2017 second-round pick, and Montez Sweat, this year's 26th-overall selection.
As a whole, the defense returns established veterans -- such as Josh Norman, Quinton Dunbar and Mason Foster -- to go along with a cast of up-and-comers. And that's not even including prized free agent signee Landon Collins, which gives the Redskins an All-Pro safety on the back end.
"On paper right now, we're very, very good," Kerrigan said, which leads us to one of the biggest questions regarding the defense in 2019:
How good can this unit be?
"We have a chance to be really good defensively," Kerrigan added. "Now we have to go out put in the work throughout training camp and really validate the potential. You want to see the potential come to fruition, so I think right now, that's what everyone's talking about. They see the potential that our defense can have, and they want us to realize it."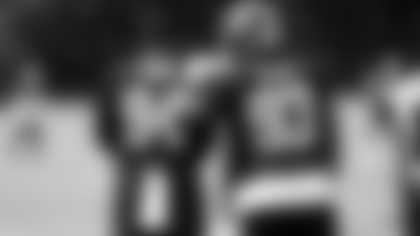 ---
---
'You Should Never Feel Comfortable'
It's always a competition between the Redskins' starting defensive linemen.
On the field, in the weight room, you name it. Sacks and tackles lead to bragging rights, as does the heaviest squat and biggest bench.
That's the inherent nature of Allen, Payne and Ioannidis -- all of whom are 25 years old or younger. Put them in a room, give them a task and they'll establish a winner and a loser, though there are no real losers when it comes to football-related activities, Ioannidis said.
Their focus is to push each other towards a common goal, Allen added. It's why they've spent most of January, February and March at the Inova Sports and Performance Center at Redskins Park, and why they continued to train there long after OTAs concluded in mid-June.
Allen said the six weeks before training camp are likely the most important time of the year. Those workouts not only keep Allen in tip-top shape, but they also reinforce a mindset the entire defensive line unit has adopted around the team facility.
"The thing we always say is, 'You should never feel comfortable,'" Allen said after the first day of OTAs on May 20. "We try to make everything and everybody uncomfortable in this building. That is just our goal every day, to make it uncomfortable as possible for everybody to help promote growth."
And how exactly do they stimulate this type of development? "Talk s**t and compete," said Allen, as if the answer was obvious.
The trio of Payne, Ioannidis and Allen is coming off a year of 148 tackles, 20.5 sacks and a pair of forced fumbles, and there are even greater expectations for the group this season.
Payne said he feels more comfortable within the defense following an All-Rookie campaign in 2018, while Allen was recently named to NFL Network's All-Under 25 team. The franchise used first-round picks on both players, and up to this point they've validated their draft position.
Still, there's much more to the defensive line than the Alabama duo. Ioannidis, a fifth-round pick out of Temple in 2016, parlayed his early career success into a multi-year extension this offseason, which reflects the Redskins' continued investment in the trenches.
The team also has high hopes for sophomores Tim Settle and third-year man Caleb Brantley.
"They're sharp. It's enjoyable," defensive line coach Jim Tomsula said. "You get one of these groups, you wake up, high-five yourself and you're excited to get to go to work with them. We're all in the workplace. When you work with good people and you work around people that you enjoy being with and they're committed ... you're excited to get to work."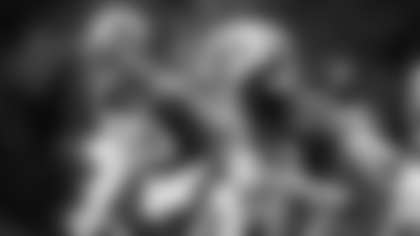 'An Alpha-Male Game Played By Alpha Males'
Rob Ryan, the Redskins' first-year inside linebackers coach, coined that phrase following veteran minicamp June 5, recognizing the physicality and fortitude of NFL players past and present. They set the tone for their teammates, and their presence ratchets up the intensity of practices and games.
According to Allen, the Redskins added a player this offseason who embodies the "alpha male" persona, though he's not referring to a fellow defensive lineman or one of Ryan's linebackers.
"He is going to do it right and do it physical," Allen said. "I love the way he comes up and plays inside the box. He can reach across the field and make plays all over. He is an all-around safety and I am glad he is on our team."
Collins made three Pro Bowls with the New York Giants, and he's the only player since 2015 to record 400 tackles and have 30 passes defended. In 2016, Collins became the first player in NFL history to record 125 solo tackles, two sacks, five interceptions and 12 passes defended in a season. First-team All-Pro honors followed.
His character, meanwhile, has resonated throughout his new franchise. During Collins' introductory press conference in March, Senior Vice President of Player Personnel Doug Williams stood at the podium and described Collins as charismatic and passionate. Ask Collins about his biggest strength, and he'll point to his leadership and ability to motivate his teammates by example.
You'd be hard pressed to find someone in the organization who disagrees.
"He understands his importance to this football team," head coach Jay Gruden told reporters in May. "It's fun to look at him over there instead of playing against him with the [New York] Giants all the time. He's a good guy to have out there. He's a communicator. It's hard to tell how his presence is felt in shorts, but when the pads are on that's when you feel Landon."
Gruden feels comfortable knowing there's stability at the strong safety position after years of unpredictability. He can count on Collins to line up alongside third-year free safety Montae Nicholson -- who was an active participant throughout OTAs -- and a mix of cornerbacks such as Norman, Dunbar and Fabian Moreau.
Norman will again be an integral part of the unit, first-year defensive backs coach Ray Horton rattled off several traits that signified his value during veteran minicamp: "Gifted athletically, unbelievable ball skills, knowledge, quickness, feet." In Gruden's mind, Norman thrives because of his physicality, competitiveness and ability to create turnovers.
Those characteristics have not always been on full display during Norman's tenure in Washington, Gruden said during the NFL Owners Meetings in March. But Gruden remains confident in his No. 1 cornerback -- so confident, in fact, he is looking for "superstar status" from Norman in 2019.
"He tends to have better games when he's on better people and he feels challenged, so he's got to understand every player is a challenge in the NFL, no matter what the name is on the back of the jersey," Gruden said. "He's just got to step up his game at all times, but he's an excellent football player, I think very underrated in people's eyes."
Opposite Norman could be Dunbar, who has returned to full health following a nerve injury in his leg that landed him on IR last season. Moreau, who has impressed Gruden this offseason, could also fill that role.
Behind them will be a plethora of other defensive backs, such as safeties Deshazor Everett and Troy Apke and cornerbacks Adonis Alexander, Dominique Rodgers-Cromartie, Danny Johnson, Jimmy Moreland and Greg Stroman.
All in all, it's a group that's made strong early impressions.
"We have some ballhawks, man. We really do," Norman raved to Larry Michael on "Redskins Nation" in early June. "We've got a lot of fresh talent that's back in the secondary, and we're just going to try to — not even try, we're going to bring it all together with Coach Ray Horton, who's a phenomenal coach."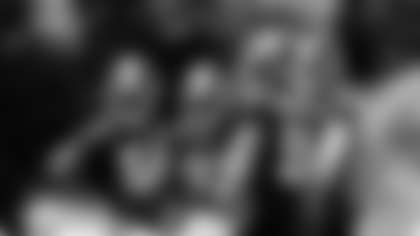 'We Have A Bunch Of Pieces'
Much has been said about the Redskins' young and talented defensive front and their ballhawking secondary, but it's hard to discuss Washington's defense without highlighting outside linebacker Ryan Kerrigan.
Kerrigan has not missed a game in eight seasons, starting in 128 games. He's recorded at least 7.5 sacks in each of those campaigns and combined for 37 the past three seasons -- all of which resulted in Pro Bowl appearances. With 84.5 career sacks, he's seven away from passing Dexter Manley for the most in franchise history.
Kerrigan, who turns 31 in August, is the oldest returning starter on the defense, yet there's no signs to suggest he'll be any less effective in 2019.
"It's definitely more of a passing league now, so you have to be able to get after the quarterback at my position. There's no doubt about that," Kerrigan said. "You realize not to put all of your eggs in the pass-rush basket, but most of them. It's an important job to get after the quarterback."
Joining Kerrigan in pursuit of these game-changing plays will be first-rounder Montez Sweat and third-year edge rusher Ryan Anderson, plus Jordan Brailford and Cassanova McKinzy. It's a young group with plenty of room to grow working with the elder Kerrigan and outside linebackers coach Chad Grimm.
On the inside, Ryan leads a versatile crew that starts with ninth-year linebacker Mason Foster, a proven run-stopper who lost 15 pounds since the end of last season. Other returners include speedy sophomore Shaun Dion Hamilton, who Gruden said has been one of the team's most improved players this offseason, and Josh Harvey-Clemons, whose physique (6-foot-4, 245 pounds) should add a unique element to the unit.
And while the Redskins lost Reuben Foster to a season-ending ACL tear on the first day of OTAs, but the additions of fifth-round pick Cole Holcomb and journeyman Jon Bostic should provide depth.
"The more experience you have, the better equipped you are to see problems," Ryan said. "You can help guys that way. We have a great group of guys that love football, they work hard and they're a pleasure to be around."
So there you have it: an early look at the Redskins' 2019 defense.
It's young, talented and promising. It's also unproven as a collective unit.
"You can have all the pieces you want," Allen said, "but if you're not consistent and everybody doesn't do their job, it doesn't matter. We have a bunch of pieces, but pieces don't win games."
That being said, the offseason served as an encouraging start.
"I know it's early, but I really like our defense's mentality, No. 1," Gruden said at the end of OTAs in June. "I think we have a tough edge to us, and I'm expecting that to carry over [into the season.]"