This Thursday's game against the Jaguars will have a special presence. For what's being called a Military Appreciation Takeover Game, one thousand tickets will be distributed to the USO-Metro for military personnel and their families, courtesy of GEICO Military.
As we respect and honor those in attendance, the story of Travis Mills, who recently contacted the Redskins organization, serves as an example of inspiration and appreciation for those that have spent time overseas protecting the country.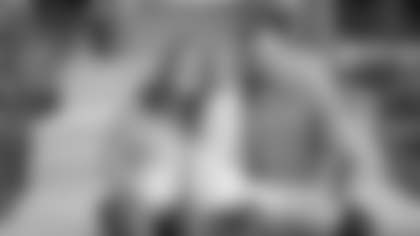 Mills, a retired staff sergeant, is a quadruple amputee. On his third deployment into Afghanistan, Mills put his backpack on the ground which set off an IED, ripping off portions of all his extremities. Mills is one of five military members in the country that sustained and survived that kind of injury from the wars in Iraq and Afghanistan.
He awoke in a hospital bed on his 25th birthday and battled his way back to be with his wife and daughter. Now, he's published a book, "Tough As They Come," to share his experience about his road to recovery.
"The reason I wrote this book is because I wanted people to know that no matter what struggle they go through or what obstacle they have, they can always overcome it," Mills said in the trailer above.
Mills wears three prosthetics to get around and has become an inspiration to those who know him and have suffered similar injuries.
"You can always push forward," he said. "You can always do better. You can always find a way to get through a situation if you really break it down and peel back the layers and find out what motivates you and what drives you and what goals you want to have."