On Friday, Dec. 11, Antwaan Randle El and 20 Redskins players joined the Washington Redskins Charitable Foundation and Macy's for the fourth annual "Randle El Warms Up Washington's Youth" coat giveaway and holiday extravaganza for 300 underserved youth from Maryland, Virginia, and the District of Columbia.
In an effort to celebrate the first National Believe Day born from the holiday Believe campaign, Macy's Dulles Town Center and Daron Fashions donated 300 brand-new winter coats to The El Foundation in an effort to keep kids warm for the winter. Believe is a national campaign that encourages, recognizes and rewards acts of kindness and generosity.
"I am beyond excited to be able to partner with Macy's and the Washington Redskins Charitable Foundation to help provide 300 winter coats to kids across the area that otherwise would not have been able to afford one," Randle El said. "I love the idea of being able to give kids not only a warm coat, but also a chance to believe in the power and true spirit of the holidays."
Among the Redskins on hand for the event were Santana Moss, Rocky McIntosh, Albert Haynesworth, Kedric Golston, London Fletcher, Phillip Daniels, Carlos Rogers, Lorenzo Alexander, Reed Doughty, Colt Brennan, Quinton Ganther and coach Jerry Gray.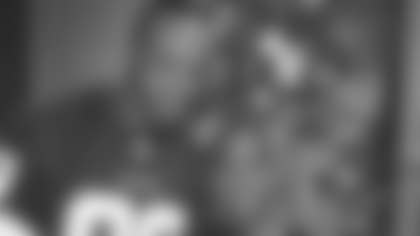 Macy's nostalgic holiday "Believe" campaign is rooted in a letter to the editor written by 8-year-old Virginia O'Hanlon in 1897 asking if there is a Santa Claus. The New York Sun newsman Francis P. Church responded with a poignantly worded essay on the importance of believing, including the famous line "Yes, Virginia, there is a Santa Claus. He exists as certainly as love and generosity and devotion exist..."
"Macy's is always searching for new ways to give back to the communities that support us over the years," said Jane Wilson, general manager of Macy's Dulles. "The El Foundation and the Washington Redskins Charitable Foundation are wonderful community-driven organizations whose commitment to acting out of kindness and giving to those in need coincide with the principles of our Believe Campaign. We're thrilled to welcome children from the area into our store to spread a little holiday cheer and jump start the season of giving."
At this year's "Randle El Warms Up Washington's Youth" event, students not only received a coat and a gift bag filled with gifts from the Washington Redskins Charitable Foundation and Macy's, but they also wrote letters to Santa Claus at Macy's "Believe Station."
Macy's has established these letter-writing "Believe Stations" in Macy's stores across the country with Macy's making a $1 donation to the Make-A-Wish Foundation for each letter deposited in Macy's Santa Mail, up to $1 million.