"Redskins-Cardinals Monday Stats Pack" is presented by BDO by the Numbers. People who know, know BDO.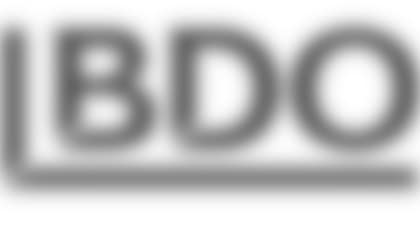 The Washington Redskins defeated the Arizona Cardinals, 24-6, in front of an announced crowd of 61,613 people at State Farm Stadium on Sunday.
The win snapped a five-game losing streak in season openers giving the Washington Redskins their first win to open the season in the Jay Gruden Era. The last time the Redskins opened the regular season with a victory was September 9, 2012. Washington defeated the New Orleans Saints on the road, 40-32.
The Redskins are now 76-46-2 against the Cardinals all-time with all games played during the regular season.
The Redskins move their all-time record in season openers to 41-42-4 including a 25-24 mark since the 1970 AFL-NFL merger.
The Redskins now hold a 28-26-2 record in their all-time regular season series against Arizona on the road.
The Redskins recorded their first Week 1 victory over the Cardinals since defeating Arizona in Week 1 at FedexField on Sept. 8, 2002.
The Redskins have now defeated the Cardinals in consecutive meetings for the first time since recording wins over Arizona during the 2008 and 2011 regular seasons
Including a victory in their road openers the last two seasons, the Redskins have now earned victories in their first road game of three consecutive seasons for the first time since 1978-80.
The Redskins totaled 429 net yards (5.7 avg.) on offense surpassing the 400-yard mark for the first time since recording 456 yards of offense on Nov. 19, 2017 at New Orleans. The last time the Redskins opened a season with 400 or more yards of total offense was September 9, 2012 when Washington defeated the New Orleans Saints on the road, 40-32.
The Redskins converted 30 first downs on the day, the first time that the team has converted 30 or more first downs in a single game since converting 30 against the Cincinnati Bengals October 30, 2016.
The Redskins recorded 182 rushing yards (4.3 avg.). The output ranks ninth all-time in season openers and is the most since opening the 2015 season with 161 yards vs. the Miami Dolphins.
Redskins held a 21-0 lead at the half. The last time Washington held a team scoreless in the first half was Sept. 24, 2017 against the Oakland Raiders at FedExField.
The Redskins held the Cardinals to 68 yards rushing. It was the first time Washington held an opponent to under 75 rushing yards since holding the Oakland Raiders to 32 rushing yards on Sept. 24, 2017 at FedExField.
Quarterback Alex Smith completed 21-of-30 passes for 255 yards with two touchdowns and no interceptions for a passer rating of 118.1. Smith's passer rating of 118.1 ranks eighth all-time in Redskins history in Week 1 matchups and is the fourth best passer rating among Redskins quarterbacks making their first start with the team.
Running back Adrian Peterson finished the game with 96 rushing yards (3.7 avg.) on 26 carries and one touchdown. With his total rushing yards for the day, Peterson is now ranked 10th all-time in career rushing yards with 12,372 surpassing Jim Brown (12,312) and Marshall Faulk (12,279).
On his first carry of the game with a five-yard run, Peterson surpassed Marshall Faulk for 11th all-time in career rushing yards.
With 1:04 remaining in the first quarter, Peterson rushed for eight yards on the left side and surpassed Jim Brown for 10th for all-time career rushing yards.
Peterson recorded his 100th career rushing touchdown passing Barry Sanders on the NFL's all-time for career rushing touchdowns. He is now currently tied with Shaun Alexander and Marshall Faulk for seventh all-time in NFL history.
Peterson recorded two receptions for 70 yards, including a 52 yard reception in the fourth quarter. It was the third longest reception in Peterson's career.
Running back Chris Thompson rushed for 65 yards (13.0 avg.) on five attempts and hauled in six receptions for 63 yards (10.5 avg.) for one touchdown. It was Thompson's first touchdown since Nov. 19, 2017 at New Orleans. Thompson has now scored in consecutive games in which he has appeared.
Peterson (166) and Thompson (128) were the first Redskins running back duo to each record 125 or more scrimmage yards in a single game since Clinton Portis (164) and Ladell Betts (151) accomplished this feat against the Houston Texans on Sept. 24, 2006.
Tight end Jordan Reed hauled in four passes for 48 yards and a touchdown. The score marked the 23rd touchdown of Reed's career and the first time Reed has found the end zone since recording two touchdowns at the Philadelphia Eagles on Oct.23, 2017.
Wide receiver Jamison Crowder finished with three receptions for 32 yards. He now needs five catches for 200 career receptions.
Wide receiver Paul Richardson Jr. recorded four receptions for 22 yards in his debut as a Washington Redskin. He is now one reception shy of 100 for his career.
Offensive tackle Morgan Moses recorded his 49th consecutive starts and the 50th overall start of his career.
Linebacker Ryan Anderson recorded his first career sack after sacking Sam Bradford in the third quarter for a loss of four yards.
Cornerback Quinton Dunbar recorded his fourth career interception after intercepting Sam Bradford in the third quarter. The last time Dunbar recorded an interception was on Oct. 23, 2017 at the Philadelphia Eagles.
Defensive lineman Matt Ioannidis finished with one tackle, one sack for a loss of four yards, one forced fumble and his first career fumble recovery. Ioannidis now has 5.5 sacks and two forced fumbles for his career.
Linebacker Ryan Kerrigan made his 114th consecutive start, the longest active streak among NFL linebackers. Kerrigan has started every game in his eight year NFL career.
Washington Redskin rookies DL Daron Payne, WR Trey Quinn, S Troy Apke, CB Greg Stroman, CB Danny Johnson, LB Shaun Dion Hamilton, WR Cam Sims and DL Tim Settle appeared in their first NFL regular season game.
Payne made his first career start and recorded three tackles, including two solo (according to press box statistics).
Quinn finished with two punt returns for 12 yards (6.0 avg.).
Apke recorded one tackle on special teams (according to press box statistics).
Johnson recorded his first career kickoff return for 24 yards.