Brenda Hughes has a best friend named Needa Valizadeh, who found out on Sept. 21 that she was diagnosed with Stage 2b Invasive Ductal Carcinoma (IDC breast cancer) at just 29 years old.
She has a family history. Her aunt passed away from the disease several years ago, which prompted Needa to get tested early (the fundamental message in the "A Crucial Campaign" happening league-wide). Because she did, she caught the disease early, but an uphill battle still remains.
Hughes wrote to the Redskins Blog to share Needa's story if only to continue awareness for Breast Cancer.
"Her humor and unwavering spirit have gotten us all through this difficult time," she wrote.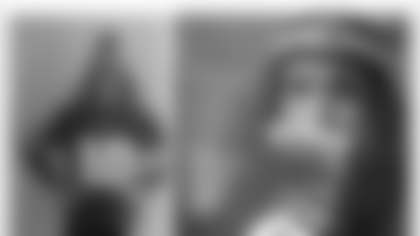 Already, Needa has undergone several MRI's, biopsies, fertility treatments and sessions of chemotherapy, which began on Oct. 15. And doctors estimate it will run through the end of February, followed by a double mastectomy and radiation.
Of course, Needa is also a huge Redskins fan. She attended the Draft Day fan fest back in May with her nephew and has continued to wear team colors and gear throughout her fight.
Once Needa gets out of remission, she hopes to keep spreading awareness and help others fighting the disease.