"Redskins Past To Present" is a new series for The Redskins Blog during the offseason that catches up with Redskins alumni – some famous, some forgotten – that have spent time, long and short, in the Redskins organization.
With their time removed from the game, we hope to highlight the many former players and coaches that once wore the burgundy and gold -- we'll talk about their memories, their experiences and what they're up to today, in no particular order, to give a snapshot of their lives as ex-football players.
Dallas Hickman was a defensive end drafted in the ninth round by the Redskins in the 1975 NFL Draft. He played under head coaches George Allen, Jack Pardee and the first year of Joe Gibbs (1975-1981) before leaving for the Baltimore Colts and later playing in the USFL. He is currently in his 24th year teaching at Sunny Slope High School in Phoenix, Ariz.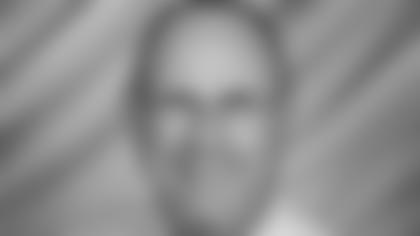 You've been teaching high school for a while. How did you get started?
It's funny how things happened. I wanted to get into coaching. I knew a little bit about X's and O's and if it weren't for football I probably wouldn't have experienced some of the success I've had just learning how to cope with life. At 40 years old I got into education and I just really had a calling to do so. I went in as an educator so I could coach and then I kind of switched and went the academic route and started teaching AP U.S. History, which is a very rigorous college-level course. It didn't really allow me to spend time coaching so I stepped back from coaching a little bit and now that I'm teaching a couple of P.E. classes, my retirement allowed me to get back into coaching. I'm an assistant coach where I was the head coach for the previous 12 years.
Do most of your students know you are a former football player?
Some of them do I think at this point. You have a lot of students who you've taught their siblings and in this case, I taught their parents. So they find out and occasionally a kid [will say], "Mr. Hickman, do you know I Googled you and you have a page?"  And I go, "Yeah." I wasn't a Hall of Famer but I had more than a cup of coffee. I spent a little time in the league – in two leagues actually. The reason I'm here in Arizona is George Allen and Bruce Allen, who was the GM of the time at the USFL Arizona Wranglers, arranged a trade for me, and next thing you knew, I'm in Phoenix. That was 32 years ago and we decided to stay here and put our roots down here and it's been a very good life for us here in Arizona.
I want to ask you about George Allen. The first thing that pops out about you is your first name and playing for the Redskins I'm sure that was a strange feeling because of it. Is it true that Allen would call you "Berkeley" after your alma mater, instead of calling you Dallas?
Well, he called me Berkeley, but when I talk to Bruce Allen today, he'll call me "Dulles," for Dulles International Airport where Redskins Park is located near. It's a rivalry that the NFC East had with the Redskins and the Cowboys. He just couldn't come to call myself Dallas. He didn't like that name. So I was always surprised and fortunate that when the 228th pick came in the 1975 draft, they took a guy named Dallas.
What were those Cowboys-Redskins games like in your mind?
Oh it was just an outstanding rivalr -- RFK Stadium and the history of the rivalry prior to me coming there, the great Staubach years and Sonny Jurgensen, Billy Kilmer and Joe Theismann. It was great to always go to Dallas and play Dallas on Monday night. And there was no love lost, but there was a tremendous amount of respect for each and every team.
You had the opportunity be coached by George Allen, and then Joe Gibbs in your last year in Washington. What was the difference in their styles?**
Well, before you go from Coach Allen to Coach Gibbs, I think it's very important that we mention Jack Pardee. I had a great relationship with Coach Pardee and I was sad about his passing a couple years ago. He was a great mentor of mine, a true gentleman. I had the opportunity to play for two Hall of Fame coaches and perhaps maybe someday the Hall of Fame committee will think about inducting Jack Pardee. But the similarities – very well-organized, X's and O's, they had a great staff to delegate responsibility, did not micro-manage and were just great football people. I think Coach Allen had a few more quirks about him that maybe Coach Gibbs didn't have. Coach Allen loved ice cream and cake and we'd have it after a victory. I don't know if they did that in the Coach Gibbs era.
You were a special teams captain for a while…
I was, following in the footsteps of Rusty Tillman, who was a great special teamer, great coach. I was fortunate to be one of the captains on the team. Coach Allen put so much emphasis on that phase of the game. I believe Dick Vermeil might have been the first special teams coach we hired years ago and everybody caught wind of how important the team game is. That's how I was able to carve a niche for myself in the NFL, being a wedge-buster and understanding my role and going to work each and every day giving my best effort.
Special teams is still important for many players but it's also being reduced for safety reasons. What do you think about the evolution of the game in terms of safety?
It's a much safer game. We played on synthetic fields that were like carpet on concrete. The head slap, the axe, the block below the waste, the chop block, rules have changed for the better of the game, the safety of the game. It's not a contact sport it's a collision sport. I think with all this happening with the litigation and the concussions, the league has done the best they can to provide a safe environment for the players to play. It's changed being a high school football coach. What we do today is so much different than what we did 10 years ago in contact drills and try to minimize contact as much as we can. It evolves into the upper levels as well.
What role do you have in football today at your school?
I'm the defensive line coach. We call them rushmen, that's what we called them when Lavern Torgeson was the coach of the D-linemen. It was a very competitive season, we were 11-2 last year and lost in the semis. Football is good here in Arizona.
I'm sure the weather isn't too bad either.
It's outstanding. I'm outside right now. It's a beautiful spring day. It's a great place, conducive to working out year round, not having weather as an element.
And is your family with you or spread out?
Our two children, who were born in Loudoun County Memorial Hospital, lived in Leesburg, Va., for eight years -- our son and his wife, Lucas and Allison, live in New York, our daughter, Michaela, lives here now, and [my wife] Celeste and I are empty nesters. We're kind of planning to retire here in the next couple of years and traveling a little bit and writing my memoirs.
What will be your seminal moment included in your memoir?
From being drafted to a blocked punt in Philadelphia, which I still have a letter in my office signed by Coach Allen saying, "Great game, you had another good year. Your block in Philadelphia saved the game and might have saved our season." And that's important to me because Coach Allen I believe was one of the only coaches who coached a team that never had a losing season. What I savor the most are just the relationships that were established…It's just the good friends that were established and those are the memories that I'll take away… I miss not going to the Super Bowl. But if I had gone to that Super Bowl and played in '82, I wouldn't be here in Phoenix, Ariz., so I truly believe things happen for a reason.
[This interview was condensed and edited]
Other Redskins Past To Present Interviews: