"Redskins Past To Present" is a new series for The Redskins Blog during the offseason that catches up with Redskins alumni – some famous, some forgotten – that have spent time, long and short, in the Redskins organization.
With their time removed from the game, we hope to highlight the many former players and coaches that once wore the burgundy and gold -- we'll talk about their memories, their experiences and what they're up to today, in no particular order, to give a snapshot of their lives as ex-football players.
Jeff Severson played two seasons [1971-1972] with the Redskins under head coach George Allen, part of a seve-year career in the NFL. He went on to join the entertainment industry, starring in many telelvision shows and movies, and works part-time in real estate. He currently lives in Long Beach, Calif. 
I wanted to start by talking about your days with the Redskins. You were drafted in the 12th round.
I was a high draft pick. George [Allen] had traded half the draft choices away.
He did that a lot didn't he?
Yeah I was probably the fourth guy picked but it was the 12th round. Nowadays you wouldn't have even been drafted.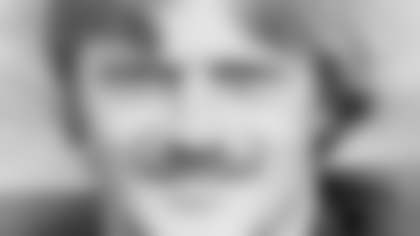 So, being from Long Beach, were you nervous to go to the Redskins and travel across the country?
Well, here's my evolution. We had a championship team here at Long Beach and I had 23 interceptions in two years. But Atlanta was interested in me, Bobby Beathard was in Atlanta and scouted me a lot. In those days, you didn't have the combine or all the stats. George Allen spoke at a banquet and I got to know him because we had some practices at Blair Field where the Rams used to practice. The Rams were right across from my high school, so I watched the Rams from my high school. When he found out I had all those interceptions, being a defensive coach, and I hadn't heard from the Redskins, but then I got drafted by them.
Yeah it was good news, bad news, because somebody said George Allen doesn't like rookies. I worked my tail off back then and the great thing about that [1971] team was all those guys from the Rams – I had met half of them – all those great veteran players that George traded for kind of took me under their wing and showed me the ropes and the nuances of pro football, defenses and things like that. Those guys – the Jack Pardees, Myron Pottios, Richie Pettibones, the Billy Kilmers, were just great to me. It was a tough time. George had traded for 17 veterans and to make it as a rookie was pretty tough duty…That was a great opportunity for me to learn a lot of football in those two years. I learned more football in those two years in Washington than the other seven years that I played, because of George. And then we had the fun of having him at Long Beach State.
Right. That must have been a great experience to see him coach at your alma mater. What was that experience like having him come back?
I'd come over once a week and he'd call me over to have lunch and talk about the issues. In fact, when they fired the previous coach at Long Beach State -- I'm real active with the school still -- I told the athletic director why don't you call George Allen? And I don't know if he'd already thought of it himself or whatever, but he looked at me like he was crazy and a week later I get a call from Coach Allen. And he wanted to know about the job. I said, "Coach it would be great to have you." And he said "Yeah, I think it's a great challenge." That's how George was, the tougher the challenge the more he was inspired. He was like a pied piper at the school. He would show people how to do things they had no idea previously. Organization skills, picking up trash, going that extra mile. He always went that extra mile. That's why he'd be a success at IBM or Xerox or a real estate company or whatever.
So George would have you over and would chat once a week?
Yeah we'd chat and talk. He goes," Jeff, I've never had to coach a guy with an earring in his ear and hair coming out." I said, "Coach if anybody can handle it, you can handle it." Funny stuff like that. He turned the team around, had a winning season. He had me speak to the team. In the two years I spent with the Redskins we never talked about anything but football. And to spend some time, we even had some fundraisers at my house where he spoke and the people I knew in business would come and that was a lot of fun to be able to give back to him for drafting me.
Before leaving, you did get to the Super Bowl in 1972 as a 23-year-old. It was played not too far from Long Beach. That must have been special. Was your family able to come?
Yeah, it was the first time my family got to see me play, it was the Super Bowl [laughing]. So that was a surreal experience being in L.A. and of course I had never been east of the Mississippi. I was born in North Dakota and went to Long Beach when I was seven. The Washington Redskins fans were just phenomenal. It opened a whole new meaning of how cherished football is on the east coast. My mom got Redskins flags or towels for everybody, so that was a great thrill to play in the Super Bowl as a young man.
I'm curious about the second half of your career – you joined the entertainment industry and had roles on many television shows and some movies. How did that all begin?
Did you enjoy being in that environment? It's not your typical 9-5 workday.
I'll tell you a great story. I'm at Paramount Studios, third or fourth interview with the President of Paramount for the part on "Cheers." "Cheers" originally was about a football player, but Ted Danson looked more like a baseball player than a football player. So the guy interviewing me says, "We like you Jeff, we think you've got a good chance at this thing, but let me ask you a question. Do you think you can hold up for a 30-week season for live TV?" I said, "You know, I've played in the Super Bowl in front of millions of people, and played Monday Night football, I think I can hold up." He says "Good answer" [laughing]. You can re-tape a play on a TV show when you're filming. You can't replay a third down and seven. It's there forever. But I really enjoyed it. I met some wonderful people and I had a pretty good run there and had some success and a lot of fun doing.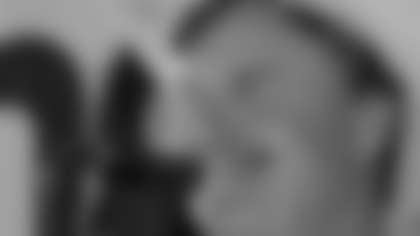 And now you're playing guitar I see?
Yeah I've always played the guitar. This weekend the Long Beach Grand Prix is in town and we're doing an after-the-race party. I don't do the bar thing that much. Every now and then we'll do a special gig. It's a real serious hobby. I really enjoy the music. I think country music, I enjoy writing it and singing it, and country music is a big part of my life because I ride horses and I've had a horse since the day I retired from football.
Where do you keep your horse?
I have some property in Temecula – I haven't developed it yet. But I belong to a group called Rancheros Visitadores, and we'll be there at the end of the month for one week. It's 700 cowboys who ride horses together and there's people from all over the United States. And that's kind of the neat part because being a ball player you travel to different cities and I have a lot of friends in Texas. It's a week of riding horses and playing the guitar and singing and it's the closest thing to the camaraderie you have in sports. They're great men, have great character, have great values.
So at this point in your life, what's the first thing you lead with about yourself when you meet somebody for the first time?
You know I've lived so long in Long Beach, I know everybody in town and support the schools. If I meet somebody and the subject comes up "what do you do," I tell them I sell real estate. And if the subject of football comes up, that's fine I'm flattered they're interested enough to talk about the NFL. I like people. I'm conversational. I support all my schools – Wilson High, City College and Long Beach State. I'm trying give back the great life that I have now to my school and church because it's been a great run and everything kind of fell in place for me, and I worked to get, but it's fallen in place. I'm just really enjoying life at this point in time.
[This interview was condensed and edited]
Other Redskins Past To Present Interviews: