"Redskins Past To Present" is a new series for The Redskins Blog during the offseason that catches up with Redskins alumni – some famous, some forgotten – that have spent time, long and short, in the Redskins organization.
With their time removed from the game, we hope to highlight the many former players and coaches that once wore the burgundy and gold -- we'll talk about their memories, their experiences and what they're up to today, in no particular order, to give a snapshot of their lives as ex-football players.
Nick Giaquinto played two and a half seasons with the Redskins, reaching two Super Bowls (and winning one) with Washington in 1982 and 1983 as the team's H-back and backup punt and kick returner. Today he's the head coach of Sacred Heart University baseball team, a position he's held since 1989. 
I heard a story that before joining the NFL you were living in your cousin's trailer. Is that true?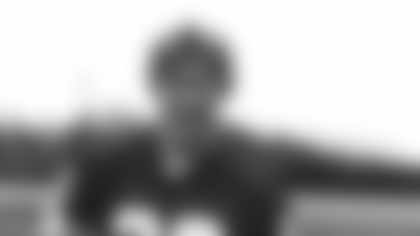 Yeah. Well, I finished college in the '76 season, and I didn't get drafted out of college. I had a couple scouts come down and watch me, went to a couple of camps. I did finally get invited to Giants camp and after the first exhibition game I got cut. So I went back to school, I didn't graduate on time, and I decided to give it another shot. In '78 I got a tryout with the Jets and after the second exhibition game I got cut. Dan Henning was one of the coaches with the Jets and he told me to keep on trying. He went on to the Dolphins and after I got cut by the Jets I played semi-pro ball, finished out the season there, and I got a contract to go to Canada to try out the following year. I figured that would be my last try. I went up there and I got cut.
Dan Henning had called and asked me to try out [in Miami]. So 1980, I move down to Fort Lauderdale and I was living with my cousin in the trailer and I was substitute teaching at St. Thomas Aquinas. I was also a busboy and a bouncer, so I was just doing anything to make ends meet while waiting for my tryout. Went to camp with the Dolphins, made it through my first three exhibitions games, fourth exhibition game, I actually fumbled twice, but I did make the team…so it was kind of like I died and went to heaven.
Yeah, you're in the league for four years and you get to play under Don Shula and Joe Gibbs. How lucky do you consider yourself to have done that?
Very lucky. Both guys are different in many ways, but they're the same in many ways. They're just both so crystal clear and honest and "here's what needs to get done." They're going to communicate and let you know what's exactly needed. That was good and that was bad. There was no fluff.
In Gibbs's system you were on of the first "H-Backs" in the NFL. Were you inclined to play in that role, or were you ready to contribute anywhere?
I was ready to do anything. There were role players. With Miami, I was a third-down receiver, same thing as the H-Back, except it wasn't in that formation. The formation was the only thing that changed, the role was pretty much the same, going in on passing situations, second and long or third and long. It was what my role evolved into. I had pretty good quickness and I was also the backup punt returner and kick returner so I did return punts when Mike Nelms was down. [Gibbs] called me the "trashman."
Did Gibbs start that name or did your teammates?
He did. It was in an interview. I think it was after a game against the Eagles and it popped up. At first I was like, "ehhh," and then a second later I was like, "Cool, I got a nickname." It was a team full of nicknames. The Smurfs, Riggo, the Hogettes were just starting.
You really maximized your time with the Redskins going to two Super Bowls. What emotion is greater? Winning one or losing one?
I've got to go with the winning. I've been coaching baseball for 30 years. We just had this tremendous weekend, so today when you ask me, I say winning [laughing].
Is there a specific moment from that 1982 season that sticks out?
What sticks out the most was probably just how that team was built. Joe Gibbs and his staff and of course the administrative staff, Bobby Beathard and those guys, put together a group of guys that just put them in the right position. Everybody was in a role that they were able to excel in and succeed in for the coaches. To put all the pieces in the right place is something that I carry with me from that experience as a coach. But a particular moment was Riggins' run in the Super Bowl. That was the culmination of everything coming together at the right time.
How did you jump into the baseball world? Was it always a big part of your life before football?
Yeah, baseball was always a part. I played Little League and I played one year of college ball and then I decided to just focus on football. But even when I was at UConn, I was part of this crew that would help in the spring umpiring JV baseball games. Just being a part of it. Then when I was in Miami working at Our Lady Queen of Martyrs, I was the baseball coach for the elementary school. So I was always coaching baseball as I was going through this journey. I was living in Virginia and I knew I wanted to coach. I got my Masters at George Mason. I called up Jack Kvancz, who was the athletic director there and he told me to come see the head coach. So Billy Brown, who still is the head coach right now, he hired me as a part time assistant. I was there for two years for the 88 and 89 season and we went to the regionals in 89. It was a great start to a coaching career. And 1989 was when I started at Sacred Heart.
It's quite an accomplishment to coach at one school for so long. Have you thought about how crazy it is that you've stayed at Sacred Heart for so long?
Yeah, I get a lot of support at Sacred Heart. Actually it's been great, my athletic director has been Bobby Valentine.
Oh, wow, so that helps a little bit.
That helps. It's been tremendous support from the entire staff and University. I still really enjoy it and we've been successful the last seven to eight years. And we were successful back then when we were growing. In 2000-2001, we became Division 1 and started building again and then 2005, we started really competing. For seven years we've been in our conference finals and we've gone to the regionals three of the last five years.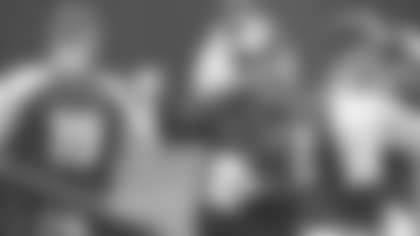 So do you get to pick Valentine's brain when you meet with him?
Absolutely. It's great. He's just really supportive of all the programs, which really helps out and his knowledge and experience, it's been great for the university, it's been great for the athletic department and it's been great for the baseball department.
Do your players know much about your football career?
They do, they do. They know about it and once in a while they ask stuff but for the most part it's all baseball.
Is there anything you've kept with you from your football days that you've used as a baseball coach yourself?
There's a ton of stuff that just goes under the category of coach. It doesn't matter if you're coaching baseball, football, golf, lacrosse. There are some basics. And what I think I learned from Shula and Gibbs was be crystal clear, be honest and really let the players know what you're thinking. Good, bad or whatever it is, you don't have to agree, but you have to respect the players enough to be honest with them…They know what I'm thinking but I'm also trying to give them a way to improve. And from the Redskins experience, one of the things [I learned] is putting guys in the right roles, put guys in roles where they can succeed. You're not going to ask a guy to bunt in a tight situation if he's a lousy bunter.
Do you still follow the Redskins or have the Giants fans in Connecticut brpught you over to their side?
Oh, with the Redskins all the way, always will be. 
[This interview was condensed and edited]
Other Redskins Past To Present Interviews: