Hundreds of children stood on FedExField on Tuesday afternoon, arms waving, hips shaking, legs kicking.
Among them was Donovan McNabb, shouting words of encouragement.
"There you go!" he said to a young boy stepping high in step aerobics.
He stood beside a young girl, grabbed the back of her arms and helped her through a punching drill.
Later, he high-fived a group of kids after they completed a series of high steps.
This was no ordinary gym class.
This was the Largest Virtual Exercise Lesson in world history.
So says the Guinness World Records.
A total of 646 boys and girls from the Washington, D.C., region set the record by participating in all 30 minutes of the interactive fitness session. The previous record was 605.
Children followed the virtual exercise lesson on the 100-foot-wide HD video boards overlooking the field. It featured a series of youth-friendly football and cardiovascular drills hosted by Redskins players including London Fletcher, Chris Cooley and Andre Carter, among others.
The event was sponsored by GlaxoSmithKline and the Redskins Charitable Foundation.
Front and center was McNabb, the Redskins' quarterback and 2010 Redskins Health Ambassador.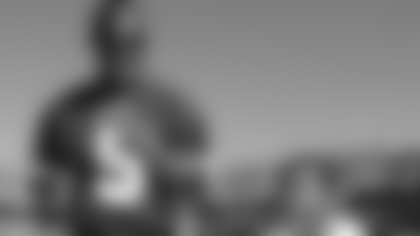 He is working with the GlaxoSmithKline and the Charitable Foundation to help beat chronic diseases by showing children fun ways to "PLAY 60," a movement to encourage 60 minutes of daily exercise every day.
Washington, D.C., has one of the highest childhood obesity rates in the nation. Obesity is linked to chronic diseases like diabetes, hypertension and some forms of cancer.
At FedExField on Tuesday, McNabb was joined by teammates DeAngelo Hall, Rocky McIntosh, Kedric Golston and Lorenzo Alexander.
McNabb views events such as the Virtual Exercise Lesson as vital for young children.
Too many kids have grown accustomed to staying inside and watching television, playing video games or logging on the Internet, he said.
It's a personal cause for McNabb.
"Just about 12-13 years ago my father was diagnosed with diabetes and it's continued to take the lives of our friends and family, people that are close to us," he said. "So each year I have tried to spread awareness of diabetes and hypertension."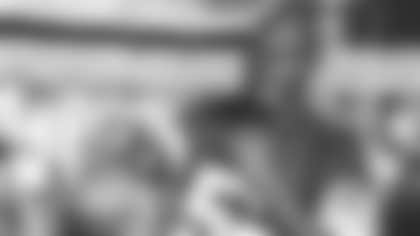 The best way to avoid diabetes and hypertension, among other conditions, is to eat healthy foods and exercise daily.
"It all starts with working out, eating right and taking care of your body," McNabb said. "If we can get these kids to be more involved in [physical activity], then they'll continue to exercise as they get older and they'll pass it on to friends and family. And also when they get older, they'll pass it on to their kids."
Said Alexander: "We just want the kids to get out here and get active. Play at least 60 minutes -- you always want to strive for more than that."