RICHMOND, Va. – The Washington Redskins, in partnership with the City of Richmond, Bon Secours Virginia Health System, and the Virginia Governor's Office, announced their 2016 training camp schedule, set to take place at the world-class Bon Secours Washington Redskins Training Center from July 28 through Aug. 14 in Richmond, Va. The schedule features a total of 22 public on-field sessions available to fans, highlighted by Fan Appreciation Day on Saturday, Aug. 13.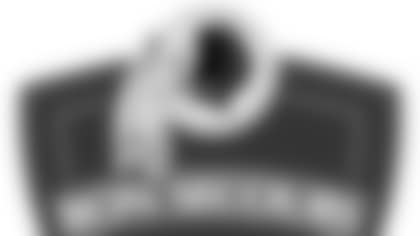 Admission is free for all fans. Following practice, Redskins players and coaches will be made available to sign autographs and take pictures with fans, schedules permitting. All scheduled dates and practice times are subject to change.
The $10 million state-of-the-art training center debuted in 2013 and features two full-size natural grass fields, a natural grass drill field, spectator areas, locker rooms and a high-tech training room.
Bon Secours Virginia Health System is the main tenant of Training Center, which serves as a valuable year-round resource for the community when camp is not in session. A full-service sports medicine rehabilitation and primary care practice are provided throughout the year in addition to men's health, fitness and education programs. The facility is also home to movin' mania, Bon Secours' healthy kids initiative.
The City of Richmond in partnership with SMG manages year round events at the venue.  The fields are available for youth programming, tournaments and other uses that generate revenue and positive exposure for the City of Richmond when camp is not in session. The facility has served as the minicamp host of the Canadian Football League's Ottawa REDBLACKS, host to National Jefferson Cup Soccer tournaments, City of Richmond Parks and Recreation Youth Semi-finals, numerous fundraising walks/runs and numerous corporate events.  In 2015, a total of 111 events were held at the facility outside of training camp. 
During the team's stay in Richmond and throughout the 2015 calendar year, Washington Redskins Charitable Foundation youth programs directly impacted more than 5,000 children in the Richmond community. Events and activities impacting Richmond youth included a Mom's Football 101 Clinic, a Back to School Shopping Spree presented by Macy's, Richmond All-Stars VIP Training Camp Experiences, the Coaches in the Classroom program, the Get the Ball Rolling Flag Football Tournament and more. In 2015, the Charitable Foundation invested more than $250,000 into building two state-of-the-art Play 60 playgrounds, one located at the Bon Secours Washington Redskins Training Center and the other at Woodville Elementary School, was constructed in partnership with Bon Secours Health System.
In addition to the opportunity to watch practice, the Redskins will offer special events, giveaways and other unique fan experiences. Fans can also enjoy various interactive displays and purchase their favorite Redskins merchandise at the Redskins Team Store tent.
The City of Richmond will offer a variety of parking options for Redskins fans during training camp. Available parking lots provided by the City of Richmond will be announced closer to camp.