Back in September, you'll remember Redskins rookie guard Arie Kouandjio making a visit to Beltsville Academy near Washington, D.C., where he retraced his roots and got a chance to catch up with some of his favorite teachers growing up.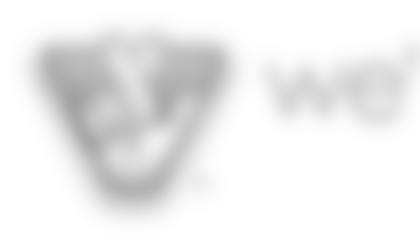 One of those teachers, Ms. Hopkins, has been "watching over my shoulder," Kouandjio said, ever since the future Alabama star left her sixth grade classroom.
"She's been following me for the past I don't even know how many years. She writes me messages and comments on Facebook and likes my pictures, kind of like in the background watching over my shoulder," Kouandjio said. "It's been amazing to have her over the past couple of years and it was amazing to have her as a teacher. We really bonded over our time, even though I guess I got in a little bit of trouble here and there. But she always looked out for me, and I'm very appreciative of being able to see her."
Take any player or coach within the Redskins organization, and they'll be able to tell you about the teachers that shaped their lives growing up. So this year, the Redskins are teaming up with the Virginia Lottery, which is holding its "Super Teacher" Awards for a ninth year in 2016.
Debuted in 2008, the Super Teacher Awards, which are also supported by the Virginia PTA, are a terrific way to recognize teachers who have dedicated themselves to make a difference in young people's lives across the Commonwealth. Since its inception, 64 very deserving teachers have received the Super Teacher Award, and this year there will be eight more winners – one from each geographic region of the state – that will receive a $2,000 cash prize plus a $2,000 classroom credit from The Supply Room Companies to outfit their classroom.
Nominations for this year's Super Teacher Awards are being accepted through Feb. 15 at www.vasuperteacher.com. Any adult 18 or older are encouraged to nominate a teacher from public schools in Virginia, grades K-12. The best essays will be selected by a panel of local educators and community leaders.
Before you get your essay ready to go, be sure to check out these Redskins players paying tribute to their favorite educators growing up: