Judging solely by posts on social media, not many Redskins players traveled to exotic locations this past weekend. One that did, however, linebacker Preston Smith, was keen on sharing the local fauna. Hanging out in Punta Cana with his daughter, Smith grabbed a photo of her wearing a monkey on her head as she carried an iguana on her arm. "My princess on the beach enjoying life," Smith captioned. Life -- as in furry and scaly creatures, yes indeed.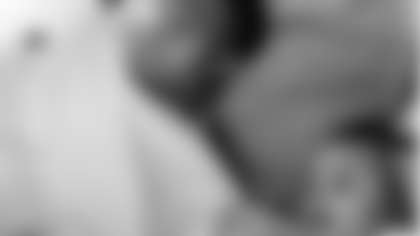 Also hanging out with his daughter, though in a much cozier place, was cornerback Quinton Dunbar. The cornerback loves taking photos with her, as well as calling her a young Eliza Thornberry, as he captions in this photo. That would make him Nigel?
Tight end Niles Paul wanted to get a jump on his teammates at training camp in Richmond, Va., and headed down to King's Dominion over the weekend. Paul isn't afraid of much, but apparently he overcame his fear of roller coasters while there. Unfortunately he doesn't have a photo of him screaming as he plummets from up high, but he did take a pose with a Pokémon, one of the many carnival prizes won at games in which he apparently "cleaned up." Remember, you can still conquer fears as adults.
It was another big NCAA tournament weekend, which is to say that more upsets were afoot. That included South Carolina defeating Florida to make it to their first Final Four in school history. New Redskins safety D.J. Swearinger made sure to rep his Gamecocks pride while working out on Sunday, not a pleasing sight for the several Florida alums on the Redskins.
After finding out the gender of his new baby (it's a boy!), quarterback Kirk Cousins did some more touring of the Atlanta area, including a day at Atlanta Motorsports Park. "Now I'm gonna go get kicked out of an Applebee's," Cousins captioned, referencing "Talladega Nights: The Ballad Of Ricky Bobby." It is unclear whether he decided to take the red Porsche on a test drive.