Another (warm) weekend in February, another chance for Redskins players to relax, enjoy the weather and travel. That seemed to be just the case for several of them, privy to posting their adventures to Instagram over the last three days.
Just a week ago, Davis was enjoying lunch in the Grand Canyon, normally a trip that could define your whole year. However, during the President's Day weekend, Davis continued to make incredible memories by traveling to Paris and taking in just about every sight to see. That began at the top of Eifel Tower, migrated to a Paris Saint-Germain soccer game, and finally to The Louvre to see the Mona Lisa and many other works of art. "#Louvre is where I get my inspiration," Davis captioned in one of his photos. What's next for Davis? I wouldn't be surprised if he's climbing Mt. Kilimanjaro next weekend.
The tight ends room continued to be inspired in a much warmer spot, where Niles Paul did some jet skiing in what looks to be a more tropical location – likely off the coast of Florida -- thanks to the bright blue water. Paul also did a backflip off the boat into the Atlantic with a Michael Jordan jersey on. Fair to say he's having a pretty good vacation and that his shoulder is healing up just fine.
Offensive lineman Arie Kouandjio got outdoors, too, this weekend, hiking in the woods at his old stomping grounds in Tuscaloosa, Ala. He's even got his digital camera on hand so you know he came prepared to capture Alabama's wildlife. Quarterback Nate Sudfeld also put on his walking shoes in southern California, walking his two dogs around Santa Cruz and enjoying the views.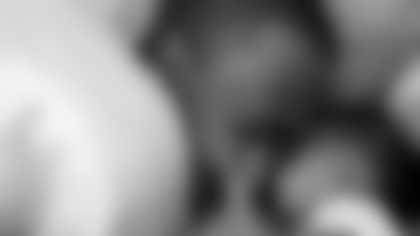 And then, there were those that made the weekend a staycation. Cornerback Quinton Dunbar took some photos with his baby daughter in bed and is apparently a big fan of 1990s Nickelodeon show. "This bond right here untouchable I love her more than i love myself sacrifice blood, sweat, and tears and whatever else needed for her #47 #YoungAlizaThornberry," he captioned. Doe that make him Nigel?
Oh, and here's right guard Brandon Scherff out hunting again. Good for him.