Before the Redskins began their final week of OTAs, players got in some quality family time this past weekend. That started with new linebacker Zach Brown, who spent time growing up in Columbia, Md., has returned to the general area he grew up, spending time with his daughters. "The world moves so slow when I'm around my hearts! This is why I love being home. #daddyslittlegirlsforever."
Safety DeAngleo Hall was into the spirit, too, taking his family out to Ford's Fish Shack near Dulles. "The crew is finally here. Missing my baby girl Lia, but we are now officially Virginians again!!!!!!!"
Linebacker Will Compton got out of the house on Saturday and walked around Washington, D.C., taking in the mural painted alongside of Ben's Chili Bowl.
Rookie cornerback Joshua Holsey posted a photo of himself hanging around The White House, likely doing some sightseeing, too. He'll do more later this week when the rookies go on the team's annual bus tour of the city.
Tight end Niles Paul made sure to support his former teammate Santana Moss this weekend and attended his annual bowling charity event. "Nothin but love & respect for the big homies," he captioned.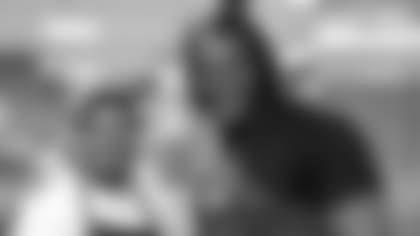 It's a long waiting list for the average citizen to get tickets for the new African-American History museum, but not for Ty Nsekhe, who got a special hook-up this weekend. "Had an amazing time today at the African American museum thanks to Miss Andrea and her staff for the hospitality and Aaron Bryant for an outstanding breakdown of the exhibits and most of all thanks to @chefjgdetails for the amazing meal at the Sweet Home Café thank you all for an amazing experience."