"Skins Style" looks back over the course of the Redskins' away games and lets a player analyze some of his trip attire from this past season. 
Ricky Jean Francois has made his road trips dignified and professional, though he still admits that he's a beginner when it comes to complementing colors and knowing fashion's latest trends.
Still happy to discuss his style, Jean Francois sat down to give us a window into his wardrobe.
"One thing I see in all these pictures: I've got to make sure the right bag is with the right outfits. For some reason I've just been in the travelling bag so much. The bag is the best accessory. When someone looks at you – a business guy, a lady – have the accessories put together. One week I had Gucci. The next week I had the Louis. I've got six [bags]. I just bought a new collection from Yeezy with Kanye."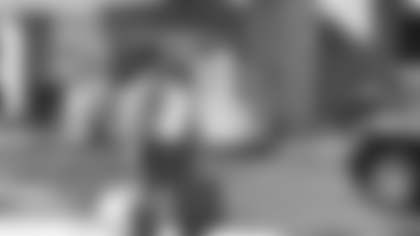 "It was the summer time. I've got the honey shoes with the Louis belt. I've got the glasses. I always believe that glasses will bring a suit out. I saw Ryan [Kerrigan] one week, he wore some black Ray-Bans. Ever since then I always said I wanted glasses. I like wearing glasses, I think glasses brings a suit out. That one, I was just aiming for that type of look. Camera guy (Garrett Campbell), shout out to him because he hit it right on the head."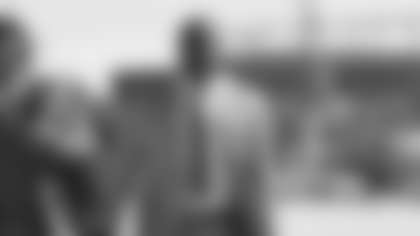 "That week I tried to put it together. I was trying to swing high. I wanted to do a blazer but I think the blazer was too much. Plus, I wanted to open up my coat and I got a chance to. Brown has been going with everything. Brown or black. I've just got to focus in on the colors. I'm trying to learn the color scheme."
On his hair being pulled back: "I do try to make a conscious effort. Sometimes I wear it crinkly like in Week 6, I want to do the Rick James – I didn't put my activator in that week. Sometimes I want to pull it back and show more of my face. I look handsome sometimes, not just a mauler."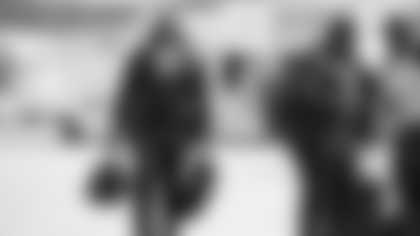 "I got [this suit] when I was with the Redskins. I was just trying to find a color that would match me. When you're dark you can wear certain colors, and when you're light you can where certain colors. I believe that color, that did everything for me. That did it all."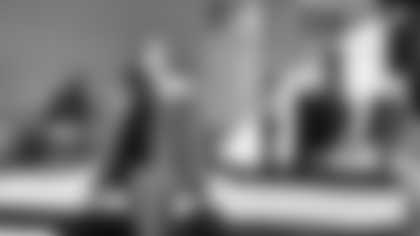 "People kept saying it was going to be cold, but I believed it would be warm, so I wanted to wear a more warm look, not a fall look, but something in between. I hit it on the head."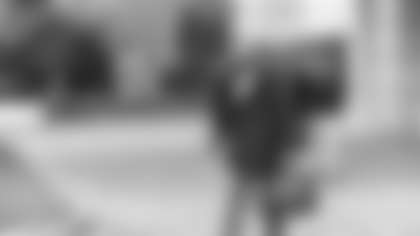 "If it's wrong, you've got people like D-Hall, you've got Hatch, all the fashionable guys. They'd have told me [if it didn't work]. But when I didn't hear anybody say anything, I just went in the same order with all the colors. Lighter, darker, brighter. I'm still learning the colors. If anybody would like to give me tips, please give me tips."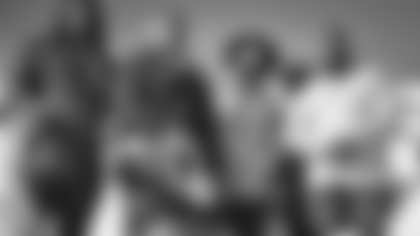 "First time I wore the all-blue suit. I felt happy about pulling it off. Going to Dallas, they're a blue team, so let me put on a blue color. You can't see it real good, [but] it's pinstripes. I'm not going to say any names but Preston Smith and Frank Kearse wore the same color suit that week. I'm happy they weren't in that picture with me because it was a little bit too much blue. Frank's in the back. The funny thing is everybody that looked at that picture never paid attention to [defensive coordinator Joe Barry] until you guys retweeted it again to show that Joe B. was down there."