Former Redskins offensive lineman Ron Saul spent more than half of his 12-year NFL career as a member of the Washington Redskins, a team that underwent immense change while he was there as they began their ascent towards dominance in the 1980s.
Drafted by the Houston Oilers out of Michigan State in 1970, Saul played five years in Texas before being traded to Washington. That decision, Saul said, was ultimately up to him.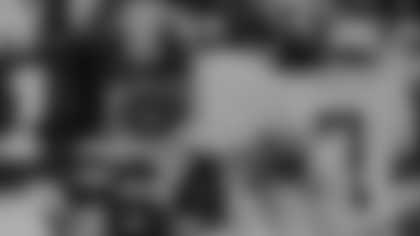 As the starting guard for Houston, Saul said that Oilers' head coach Bum Phillips told him two teams – Washington and Atlanta -- wanted him and were willing to part with three draft picks, an offer that seemed difficult to pass up.
"Those two teams want you bad. If it'll upset your family, I won't trade you, you'll just remain here in Houston if that's what you want to do," Saul remembered Phillips telling him. But Saul approved.
"Make the deal, but make sure I get to go to Washington," Saul said. "Because all [Falcons head coach] Norm Van Brocklin did was scrimmage…and didn't win a lot of games. So I said make the deal in Washington."
Since he turned 50 years old, Saul has also been winning a daily fight with Type-2 Diabetes, a disease that afflicts 35 million people, which includes his sister, Joan, as well as his uncle, who passed away.
He maintains an active lifestyle – "You've got to exercise, diet," he cautions -- and frequently monitors his sugar levels, things that have helped tremendously in his ability to stay healthy.