It's a quick turnaround for the Redskins from Sunday's victory over the Rams to Thursday night's matchup with the Giants, but linebacker Ryan Kerrigan will prepare for it like any other week – through extensive film study.
While the always-driven Kerrigan admitted he thought he could have gotten more than his 13.5 sacks last season, two of which came against the Giants, he provided an inside look at how Washington attacked New York's offense, both pass and run. Kerrigan, of course, makes good plays against the ground game, too.
There are several different plays the two go over (you can see them all here), but here's one in particular.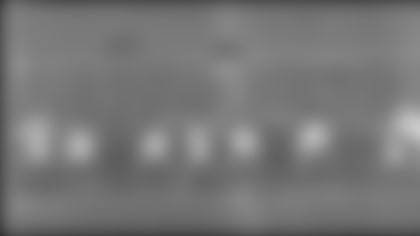 As you can see, Giants wide receiver Odell Beckham Jr. isn't on the outside like he usually is. He's next to quarterback Eli Manning.
"You see Beckham come in the backfield, that's not typical," Kerrigan said. "We hadn't seen that at all. I'm a C-gap player on this call. I kind of had a feeling it was going to be some kind of run with him or some kind of action with him, because they weren't bringing him back there just to be a decoy. And so it's really just playing through my gap."
The Redskins bring him down for no gain.
Check out the rest of the film breakdown with Kerrigan. It provides some great insight into the X's and O's of the game.