You know you make me want to SHOUT!
At least, that's what Ryan Kerrigan made Purdue Boilermaker fans want to do on Saturday during their victory over Nebraska.
No, really, he lead them in union to sing "Shout," a tradition at Purdue Football games before the fourth quarter, holding the microphone to get everybody on their feet.
It was a part of a celebrated return to Indiana and his alma mater for Kerrigan, who also led the student pep rally before the game.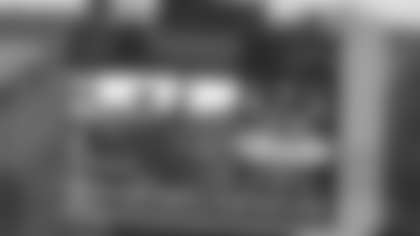 Although both teams are having forgetful seasons, the Boilermakers' victory over the Cornhuskers didn't sit well with fellow linebacker Will Compton, a Nebraska product that is very proud, and protective, of his school.
He even trash talked before the game. But Kerrigan had the last laugh.
Down in Texas, Redskins cornerback Deshazor Everett was also getting a little love from his Texas A&M family when he visited Kyle Field to cheer on his Aggies.
Like Kerrigan, he got some big screen time and participated in a short video for the University.
The Aggies beat South Carolina, so he brought good luck as well.