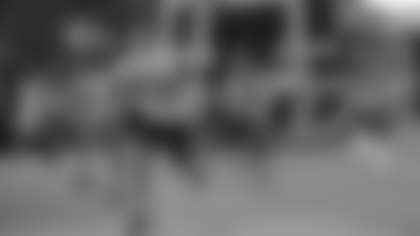 ](http://www.redskins.com/5K)
Registration for the Redskins 5K is now open. To register for the race or for more information and a complete schedule of events, visit www.redskins.com/5K.
The Washington Redskins are hosting their second-annual Redskins 5K race Sunday, Sept. 7, at Redskins Park in Loudoun County, Va.
This second-year event brings the community together for a fun, Redskins-themed 5K Race celebrating the beginning of the 2014 football season.
This challenging – yet family-friendly – event is for runners and Redskins fans alike. The race will take place at the team's headquarters in Ashburn, Va., providing fans an exclusive chance to see where their favorite players train while also coming together to exercise and enjoy family fun activities.
One hundred percent of the net proceeds from the Redskins 5K race benefit the Washington Redskins Charitable Foundation, whose mission is to make a positive impact on youth development in the greater Washington, D.C., area, focusing on health and wellness, education and community outreach.
"For the second year, this race will allow Redskins fans to come together to celebrate the start of our football season, all while benefiting the incredible youth-serving organizations we partner with to give back to children in our community," said Jane Rodgers, the executive director of the Washington Redskins Charitable Foundation.
The second-annual Redskins 5K will also include activities for the runners and attendees during and after the race, including a Kids Play 60 Fun Run and combine, a post-race relaxation area, food and a DJ. All participants will receive an official "Redskins 5K"T-shirt.
The Washington Redskins open their season at 1 p.m. Sunday, Sept. 7, at NRG Stadium in Houston, where they will take on J.J. Watt and the Texans. The team will be hosting a post-race watch party around Redskins Park (with locations & times to be determined).
Exhibitors interested in participating should contact Jeannie Holtorf of the Washington Redskins Charitable Foundation at holtorfj@redskins.com.