When Raleigh, N.C., sports anchor Jeff Gravley was a little kid playing quarterback on his Redskins Pee Wee football team, he thought so highly of linebacker Chris Hanburger, that he wore No. 55 instead of a conventional quarterback's number.
Clearly, he knew his football team's roster inside and out.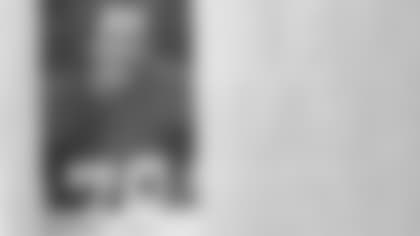 That dedication and career-shaping expertise gave one of his eventual WRAL-TV coworkers, Tammy McDole, daughter of Redskins defensive end Ron McDole, the idea to give Jeff a game program that featured the autographs and well-wishes of several Redskins players and coaches for his wedding in 1990.
Most notable among the group was former head coach George Allen, who gave the couple a "Best Wishes."
Well, somehow, Jeff and his wife, Mary, never received the gift, which was signed two months before their nuptials. Tammy only realized her error when she moved out of her house and found it lying in one of her boxes.
"'Do you still want it?' Tammy asked. "Why of course!" I quickly replied,'" Gravley told The Redskins Blog in an email.
"Holy smokes, wedding well wishes from the great George Allen," he wrote. "It's a priceless gift, especially 26 years after it was written. I'm going to frame it and proudly display it in my sports room."
In addition to McDole's and Allen's signatures, Gravely received wishes from Diron Talbert, Dave Butz, Pat Fischer, Roy Jefferson, Len Hauss, Brig Owens and Mark Moseley.