To celebrate their 85th anniversary, the Washington Redskins announced last month the establishment of their largest fan engagement program to date: The Hall of Fans.
At the core of this program is an online community dedicated to honoring the Redskins' biggest and most passionate supporters. By uploading a picture, story or video, fans are offered the chance to become enshrined in Redskins history and immortalized in the Hall of Fans.
Fans who submit their photos and videos may also see their family memories featured in a documentary film that highlights the loyalty and passion of Redskins fans over the years. A screening date for the film will be announced later this year.
Each week, The Redskins Blog will take a look at some of the best submissions and share them. Here's a look at several Redskins fans and families.
If you'd like to submit to The Hall of Fans, click here.
Bernice Cohen writes of the above photo:
"Both my husband and I have been Redskins fans since birth (over 40 straight years of never missing a game). When he took me to the championship game vs. Detorit in 1992, I knew he was the right man for me J We have raised four awesome children to be the most loyal Redskins fans on the planet. We traveled abroad for six years and made sure to wake up the whole family and watch Redskins games in the middle of the night. No matter where we live, or what other commitments we may have, our family unites and never misses a Redskins game. I speak for the entire family when I say #AllHail #HTTR"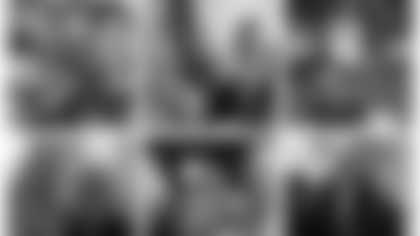 "My dad is the biggest Redskins fan I know! He's an 88 year old Army veteran who became a fan when he joined the Army and was stationed in D.C. He stayed a fan through all his travels and introduced me to football and the Redskins when I was 16 (44 years ago!). Dad enjoys his premium club seats and perks (and so do I!), but we also have two LL seats to bring other fans. We remain loyal and hopeful to the Redskins and hope to attend another SB when they make it. We attended SB22 and also 48, 49 & 50 with hopes of seeing our team play. Unfortunately we had to settle with cheering for the NFC east. We have no doubt the Redskins will make it again! Dad's basement is a true monument to the Redskins with all kinds of treasures from the decades. Bob Gowin should be in the Hall of Fans!!! #AllHail"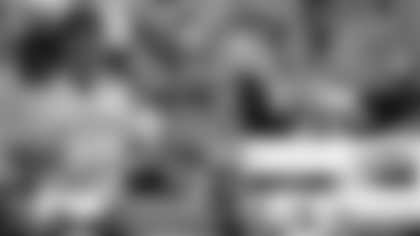 James McCullery Jr. writes:
"Redskins fan for life! Retired from the Army after 21 years. I was the first USAA Salute To Service Moment of the Week! I made sure to represent Redskins Nation even while deployed in Iraq. It would be an honor to be part of the Redskins Hall of Fans. #HTTR"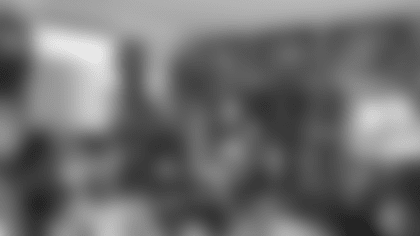 "The Redskins Room (aka – formal living room!) #HTTR This started small 40 years ago and has grown, and grown, and grown."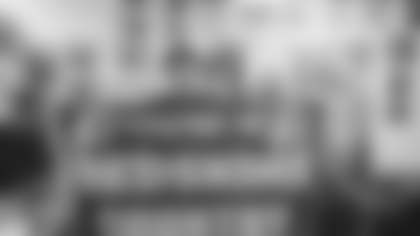 "I have been a fan of the team since the early 70s when I was old enough to understand the game. My parents got me started collecting cards and photos back when I was young and I continued on through the years...When I purchased my electronics business in 1995 I was looking for ways to promote it and soon after began bringing Redskins players in to sign autographs at my shop, the Calvert County Fair and also several other events locally. I worked with my good friend Spiggy of the Hogettes for years with his charity events as well. I have done television and radio commercials promoting Redskins events over the years and appeared on the Redskins Magazine several times..also been on Redskins radio talk shows as a guest analyst...personally have thousands of autographed photos, footballs, helmets, jerseys, ticket stubs, posters and other various items. I am good friends with many of the retired players. I would never have guessed as a child that the players I looked up to then would be friends of mine now!