After nearly three weeks at the Bon Secours Washington Redskins Training Center, here's a look back at the lighter side of what we learned from practices, from the players and from the fans in Richmond, Va.
The first of three parts, today will focus on the opening week of #SkinsCamp.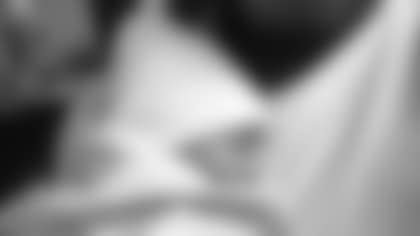 Quinton Dunbar missed the beginning of camp to see the birth of his daughter:
It seems as though just about everyone in the Redskins locker room is a new father.
The cornerback missed the first two days of training camp so he could be in Miami to see his newborn daughter, Denim Skye Dunbar, and then quickly flew back to practice to be with his teammates.  
"It was an amazing experience to see something come out my girl that's mine. Amazing," Dunbar said. ""I was there the day after she was born so I got all the time I wanted. It's special like I said that's mine, that's my seed, so to create that bond was a great feeling."
His girlfriend's due date was schedule for his birthday, the week before camp began, but "she held out a week later."
"It's just an amazing feeling, the motivation. I mean, I got a mouth to feed so it motivates me even more. Not that I'm not already motivated, I am motivated, but I'm turning it up a notch."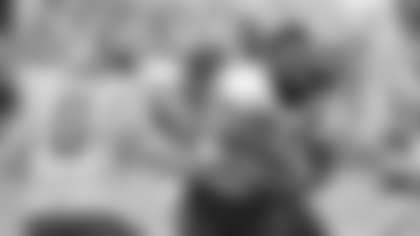 Ricky Jean Francois is helping Rob Kelley with his fumbling:
We all know about Matt Jones' desire to correct his fumbling with the beeping "High and Tight" football that running backs coach Randy Jordan gave him in the offseason. It's been working, too.
But the defense is just as concerned about its lead running back this season, so defensive end Ricky Jean Francois took matters into his own hands. If you caught practice any time during training camp, you likely saw Jean Francois trying to strip and slam the ball out of Jones' hands once he completed a run.
"I just like messing with him each and every day," Jean Francois said. "You know last year he had a bit of a problem that won't be big this year because on defense we overemphasized trying to punch the ball out on the running backs end. [With] especially him, it doesn't matter where he's running, I'm going to run behind him and try to punch and get it out of his hand. I just want him to know that ball security is everything to us."
Bobby Beathard is the newest member of the Redskins' Ring Of Fame:
During a special press conference, Redskins President Bruce Allen announced that legendary general manager Bobby Beathard would be the 49th member to be inducted into the Redskins' Ring of Fame.
He'll be honored at halftime of the Redskins-Vikings game on Nov. 13 this season.
Beathard was on hand for the announcement after taking in the morning practice and was thrilled to be honored with a place in the Ring of Fame.
"This is a wonderful occasion for us, and a real honor to be brought back here by Bruce and [owner] Dan [Snyder]," Beathard said. "Of all the years I was in the NFL, this organization has been the most supportive and the most fun. If I ever had to – thinking back of all the things – I've never been with an organization who has done this much for the people in it at present and the people who were in it in the past. It's just been great."
Nila Kasitati was a "legend" during rookie skits:
Most of the Redskins' rookie skits during the first weekend of training camp weren't too impressive, at least according to a few of the players' personal snapchat accounts. However, one performance managed to unite the entire team.
Offensive lineman Nila Kasitati can play the guitar. He can also sing. That lethal (emotionally speaking) combination nearly had some players in tears. Pretty soon an entire chorus helped him finish John Legend's "All of Me." The lights went low and the cell phones came out to record and light up the dark.
"Very good. It was excellent. You know, he even got the flashlights or whatever it was with the camera phones," head coach Jat Gruden said. "He was good because we've had some pretty poor performances up to that point. I think Nate Sudfeld, he didn't get on TV because he was so bad as a singer he got booed off the stage. [Josh] Doctson got booed off the stage. We've had a couple guys get booed off the stage, so it's been a tough crowd."
Melba Jacobson spent her 92nd birthday with the Redskins:
As she's made tradition since 2014, Melba Jacobson, along with her devoted family, visited the Bon Secours Washington Redskins Training Center during the first week of camp to see her beloved team again.
She sat in the VIP tent to watch morning walkthroughs and was greeted by a litany of Redskins brass, including owner Dan Snyder, team President Bruce Allen, Super Bowl-winning quarterback Joe Theismann and recently announced Ring of Fame inductee Bobby Beathard.
Jacobson began watching the Redskins in the early 1940s and remembers everyone from Sammy Baugh to Billy Kilmer to Theismann (who also signed her Trent Williams jersey).
"This is my third year, I love it," Jacobson said. "It's just the excitement of seeing everybody and meeting everybody. Watching them practice and getting hugs from the guys."
Stay tuned for Part 2 on Wednesday