On Jan. 30, 1983, the Washington Redskins won their first Super Bowl in franchise history with a 27-17 victory over the Miami Dolphins in Super Bowl XVII.
The game, a rematch of Super Bowl VII, which the Dolphins won to become the only undefeated team in NFL history, took place at the Rose Bowl in Pasadena, Calif., and began a glorious era of Redskins football.
Which is to say that all the parts came together for Washington (for the next decade), this time good enough to beat Miami thanks in large part to the famous 4th-and-1, I-Right 70 Chip trademark call, in which starting tight end Clint Didier motioned to the right, then motioned left and then watched running back John Riggins break a tackle from Don McNeal, to bust a 43-yard score that would live in infamy. 
That gave Washington its first lead, 20-17, with just more than 10 minutes remaining in the fourth quarter.
Why am I telling you? The run (if you are old enough to remember – I'm not) is implanted in your head for good.
The Redskins entered the Super Bowl with the fourth-rated defense in the league during the regular season, giving up just 284.4 yards per game. But it was Miami that struck first.
On the Dolphins' second drive of the game, quarterback David Woodley connected with wide receiver Jimmy Cefalo for a 76-yard deep throw to take a 7-0 lead. The scoring went back and forth from there. A couple of field goals from both teams, a couple of touchdowns – including a four-yarder from Joe Theismann to Alvin Garrett -- and Miami led 17-10 at halftime.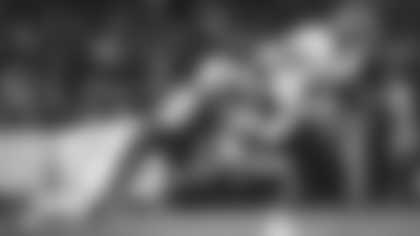 But the Redskins remained resilient, as they had all season. In the third quarter it was Garrett who provided some trickery, taking a handoff for a 44-yard reverse that set up a Mark Mosely field goal, pulling Washington within four.
Then the turning point of the game, early in the fourth quarter. Then the stalled drive in Miami territory. Then the decision to give the ball the "The Diesel" to convert and keep their hopes alive. It became known as "Riggo's Run."
The Redskins stepped on the gas after that, connecting on another touchdown, this time a six-yard pass to Charlie Brown, while the defense held the Dolphins to zero second half points.
Take a moment and savor that victory today. 
[Top Photo Credit: SI.com]