For today's Throwback Thursday moment presented by Subway, Redskins.com looks back at 10 years ago today, the Redskins' last playoff victory, a 17-10 road win over the Buccaneers. Ten years ago today, the Washington Redskins scored their last playoff victory when they defeated the Tampa Bay Buccaneers 17-10 in a Wild Card Round matchup at Raymond James Stadium Jan. 7, 2006.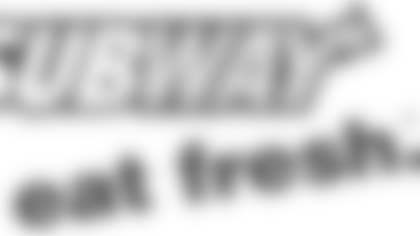 ](http://www.subway.com/)
The Redskins entered the playoffs on a five-game winning streak, having defeated the St. Louis Rams, Arizona Cardinals, Dallas Cowboys, New York Giants and Philadelphia Eagles to end the season.
Tampa Bay, meanwhile, were the NFC South Division champions, accumulating an 11-5 record behind quarterbacks Brian Grease and Chris Simms.
While the Buccaneers had home field advantage and held the Redskins to just 120 yards of total offense, it was Washington that ended up advancing to the next round.
The Redskins jumped out to a 14-0 lead in the first quarter after Clinton Portis' six-yard touchdown run and Sean Taylor's 51-yard fumble return for touchdown.
The teams would trade field goal conversions in the second quarter.
Late in the game, Simms would score from two yards out, but it was too little, too late for Tampa Bay.
"I go to work with a great bunch of guys, and they have a lot of fight to them," said Redskins head coach Joe Gibbs after the game. "They never gave up no matter what the circumstances."