For today's Throwback Thursday moment presented by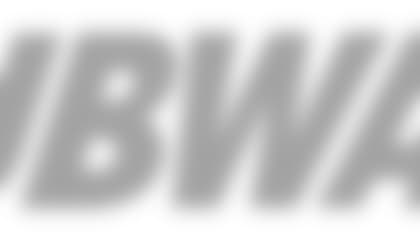 Not only are first-round picks key to building a team's talent base quickly, but late-round picks are important for depth, too.
For years and years, players drafted in the later rounds of have virtually come out of nowhere and excelled.
All the way back in the first NFL Draft in 1936, the Redskins selected Notre Dame end Wayne Millner in the eighth round.
He would go on to make quite the name for himself.
Millner would start 11 games as a rookie, totaling 18 receptions for 211 yards.
During the Redskins' NFL Championship season in 1937, Millner recorded 14 receptions for 216 yards and two touchdowns. In the NFL Championship Game against the Chicago Bears, Millner hauled in touchdown receptions of 55 and 78 yards.
After the 1941 season, Millner entered the United States Navy to fight in World War II before returning for the 1945 season. In total, he played in 76 career games, collecting 124 receptions for 1,578 yards and 12 touchdowns, while adding 14 rushes for 62 yards.
Millner would go on to be inducted into the Pro Football Hall of Fame and is a member of the Redskins' Ring of Fame.