For today's Throwback Thursday moment presented by
With the 2017 NFL Scouting Combine only days away, this week's Throwback Thursday focuses on one of the most extraordinary performers in Combine history: Redskins tight end Vernon Davis.
The University of Maryland standout made his presence known at the Combine as he entered into the 2006 NFL draft. In addition to running a 4.38 in the 40-yard dash, Davis rocketed to a 42-inch vertical jump and slammed the 225-pound bench press 33 times.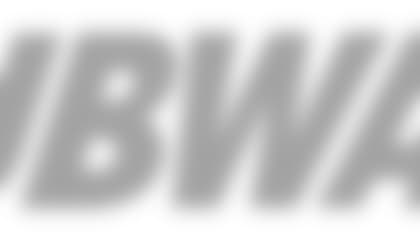 Davis's outstanding athletic abilities landed him as the sixth overall pick to the San Francisco 49ers in 2006, the highest any tight end had ever been selected.
The two-time Pro Bowler and 2013 second-team All-Pro tight end returned home on March 31, 2016 as he signed a one-year contract with the Washington Redskins.
With 41 receptions and 521 receiving yards in his first season with the Redskins alone, the veteran's career is far from over.
As for his career numbers, Davis has totaled 6,424 receiving yards, 505 receptions and 57 touchdowns.