The Washington Redskins have had ups and downs through the first four days of training camp. Now, here's a look at the headlines around the rest of the NFC East.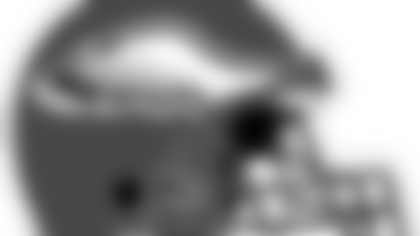 Headline: Jeremy Maclin injury: Eagles WR tears ACL
What this means for the Redskins:
Maclin's injury impacts the Redskins almost immediately, considering the Redskins open Week 1 against the Eagles on Monday Night Football.
Maclin has been the Eagles leader in receptions since his arrival in 2009 and his absence will take some pressure off of a rebuilding Redskins secondary. Long term, Philadelphia will likely turn to the likes of Riley Cooper, DeSean Jackson and Jason Avant to fill the void left by Maclin, and all three may still present challenges to Washington.
Headline: Nick Foles: 'I Can Run This Offense'
A number of reports (here and here) from Eagles training camp have indicated that quarterback Nick Foles has played the best out of the Eagles crop of signal-callers so far in camp.
What this means for the Redskins:
The Eagles have yet to name a starting quarterback under new head coach Chip Kelly, so as of now, the Redskins do not know who they'll be game-planning for in preparation for Week 1.
Most NFL pundits have the starting position going to either Foles or veteran Michael Vick (the two have split the first team reps). Vick and Foles carry different skillsets that would require different game plans.
The NFL has little intel and no film on Kelly's NFL offensive system, but you can imagine that if Vick were the starter, the Eagles would likely run more read-option types of plays – which is something the Redskins are obviously familiar with – but if Foles gets the nod, their offense may look more conventional.
Regardless of who wins the job, the Redskins should expect to see a high-tempo, fast-paced offense from Philadelphia.
. Headline:Eagles work on transitioning to 3-4 defensive scheme
What this means for the Redskins:
A change in the Eagles defensive system may actually prove advantageous for the Redskins. Converting to a 3-4 scheme will require a number of defensive players to change positions.
Defensive ends Trent Cole and Ben Graham will be asked to stand up and play outside linebacker, which may require them to drop back into coverage on some plays, something neither player is used to.
Upfront, a 3-4 system requires larger and stronger defensive lineman and it remains to be seen if the Eagles have players on their roster well suited for the change.
The Eagles did add linebacker Connor Barwin and defensive tackle Isaac Sopoaga who both came from 3-4 schemes, but with the only preseason experience leading up to Week 1, the Redskins have an opportunity to catch them on the learning curve.
---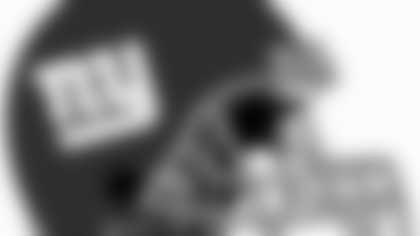 Headline: Wide-open field for Giants' linebackers
According to a report from Giants camp, the team has yet to solidify three starting linebackers after the departure of starters Michael Boley and Chase Blackburn in the offseason.
What this means for the Redskins:
New York will have to turn to a number of inexperienced players including Keith Rivers, Mark Herzlich and Jacquian Williams.
Former first–round pick Aaron Curry was also added to the mix this offseason, but has reportedly been playing with the second-team defense.
Although the Giants and Redskins don't meet until Week 13, having an inexperienced linebacking unit could be trouble against the Redskins' reigning top NFL rushing attack. Last year, Redskins running back Alfred Morris ran for at least 120-yards in both meetings.
Headline: Pierre-Paul, Free of Back Pain, Is Taking a Cautious Approach
Questions at the defensive end position have garnered most of the headlines in the Meadowlands so far in camp. Osi Umenyiora was lost to free agency, Jason Pierre-Paul is recovering from back surgery, and Justin Tuck is coming off arguably his worst season with the Giants with just four sacks in 2012.
What this means for the Redskins:
The Giants recorded only 33 sacks (22nd in the NFL) in 2012, which is unusual for a team whose defensive front used to wreak havoc on opposing offensive lines.
The Redskins don't see New York until Week 13, but if Tuck is unable to produce, and if the injury to Pierre-Paul lingers, the matchup may prove favorable for left tackle Trent Williams and the rest of the Redskins offensive line.
---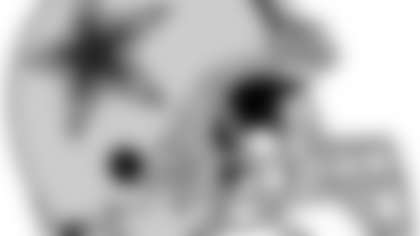 Headline: Cowboys Looking To Bolster Defensive Line?
What this means for the Redskins:
Injuries and a lack of cohesion in a new defensive system under new defensive coordinator Monte Kiffin could prove to be very problematic for Dallas and a big positive for the Redskins offensive line in Week 6.
Defensive tackle Jay Ratliff has yet to practice in camp, Anthony Spencer is recovering from a knee scope, Tyrone Crawford was lost for the season with a torn Achilles tendon and Pro Bowler DeMarcus Ware is being converted to a 4-3 defensive end.
The Redskins offense found great success against their heated rivals in 2012, scoring 66 total points in the two matchups. Should Dallas' defense struggle to find their footing early on, the Redskins offense could see similar success moving the ball.