The phrase is canon to Redskins fans, at least those old enough to remember the play that cemented the team's first Super Bowl victory.
It's also synonymous with Pro Football Hall of Fame running back John Riggins, the man who turned that predicament into a touchdown. So what better way to celebrate its place in Redskins history than by turning it into a beer?
The Escutcheon Brewing Company, a Winchester, Va.,based micro-brewery announced Wednesday the release of the John Riggins 4th and 1 Pilsner, the personal favorite of the legendary running back.
You can "loosen up" at the release party for the beer on Dec. 11 from 5-7 p.m. at The Greene Turtle location at the Verizon Center, where Riggins will be on hand to toast his latest creation.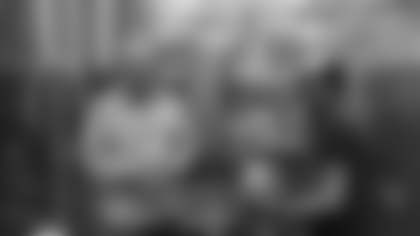 "We consider our partnership with John Riggins to be a real game-changer, and we're excited as hell about this beer," said Escutcheon founder Art Major in a statement. "Any excuse to spend time drinking beer with John is a good excuse – and making a beer for him is a REALLY good excuse."
"In my opinion, [brewmaster] John Hovermale may have created a Pilsner that will put a fork in the road of the Pilsner Parkway," Riggins said. "4th and 1 Pilsner may be the road less travelled, but most enjoyed."
The Pilsner will be available next week throughout the DMV area and will be available at participating Greene Turtle locations, incuding Sterling and Leesberg, Va.
Take a swig (age permitting) and remember that magical day at the Rose Bowl.