Don't miss a minute of Redskins coverage during training camp and the 2013 season! Check in for your daily recap of everything that happened on Redskins.com.
--Check out these photos of quarterback 's much anticipated return to football.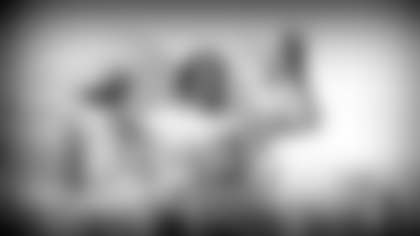 --Throughout camp, the Redskins rookies will keep a diary of their first of their first NFL training camp experiences. Today, we have an entry from the Redskins first overall pick, cornerback .
--We also learned a little more about rookie safety Bacarri Rambo in today's Rookie Spotlight.
--"Hail to the Redskins" has been the team's iconic fight song for years. Here are some fans singing the anthem of Burgundy and Gold before practice.